Black Studies 25th Anniversary
The 2019-2020 academic year marked the 25th anniversary of Suffolk University's Black Studies program.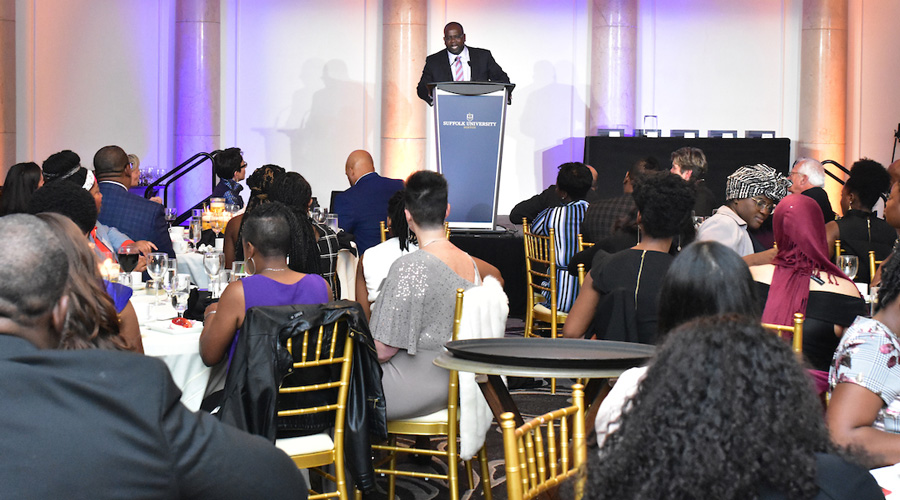 Founded in 1993 by Professor Robert Bellinger, the program focuses on the perspectives and ways of knowing of black people. It is an interdisciplinary field based in the humanities and social sciences—though not limited to those disciplines alone. Over the years, students from a wide range of majors have complemented their education with a minor in Black Studies.
The program has enriched Suffolk community life by hosting and co-sponsoring numerous events, speakers, and visiting scholars, including renowned poets, storytellers, musicians, writers, educators, and performers who have brought diverse viewpoints and talents to the University.
As we celebrated and honored the Black Studies program on its 25th anniversary, the essential foundation of the program remains as relevant as ever, informing, challenging, and inspiring students to gain a fuller understanding of themselves and the world around them.
Black Studies Minor
Learn more about the program and find out what specific courses are offered at Suffolk University.
See the Program