Fixing What's Broken: Climate & Environmental Policy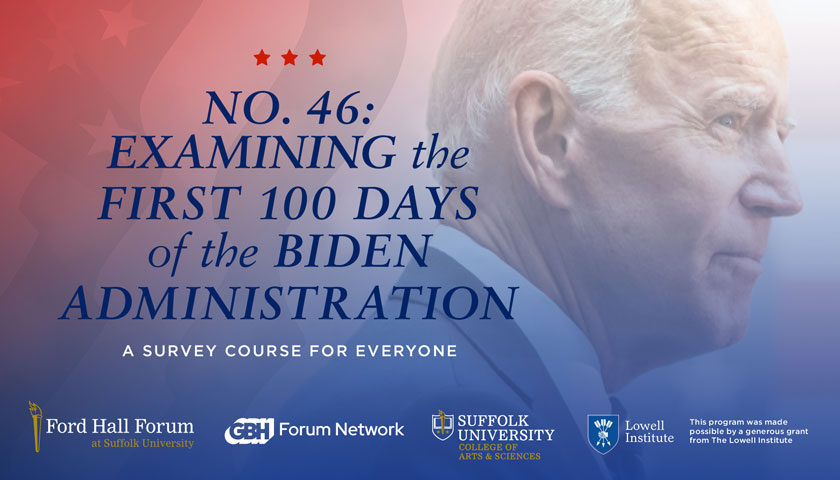 Event Details
Date & Time:
February 24, 2021
6:00 PM - 7:15 PM
Registration:
This virtual event is free and open to the public. Registration is required.
Event Description
President Biden has promised an "all hands on deck" approach to tackling climate change, which he has described as an existential threat. To start, he created two new positions in the National Security Agency with an exclusive focus on climate at home and abroad. He has asked the National Intelligence, Defense and Treasury agency directors to add ecology to their portfolios. Finally, Biden took swift action during his first weeks in office to rejoin the Paris Climate Accord, revoke the permit for construction of the Keystone XL pipeline and order a review of hundreds of executive orders thought to be harmful to the environment.

Will these steps make progress toward slowing down climate change? Will a deeply divided Congress be able to act decisively to take the necessary steps, along with the rest of the world, to slow, stop or reverse our course?

Join us as we discuss the promises and obstacles to achieving Biden's Climate Agenda. Speakers will include Rachel Cleetus, Policy Director of the Climate and Energy Program at the Union of Concerned Scientists; Sriram Madhusoodanan, U.S. Climate Campaign Director, and Michél Legendre, Associate Campaign Director, both of the organization Corporate Accountability. Washington Post audio producer Arjun Singh will moderate the discussion.
This webinar is part of a spring series, Examining the First 100 Days of the Biden Administration — presented by the Suffolk University Department of Political Science & Legal Studies, in collaboration with the Ford Hall Forum at Suffolk University and hosted by GBH's Forum Network — that will focus on the most important developments in the early days of the Biden Administration. Guest speakers over the spring semester will examine the ability of the 46th President and his team to affect change in some of the most vital policy areas that impact all of us.