Our Time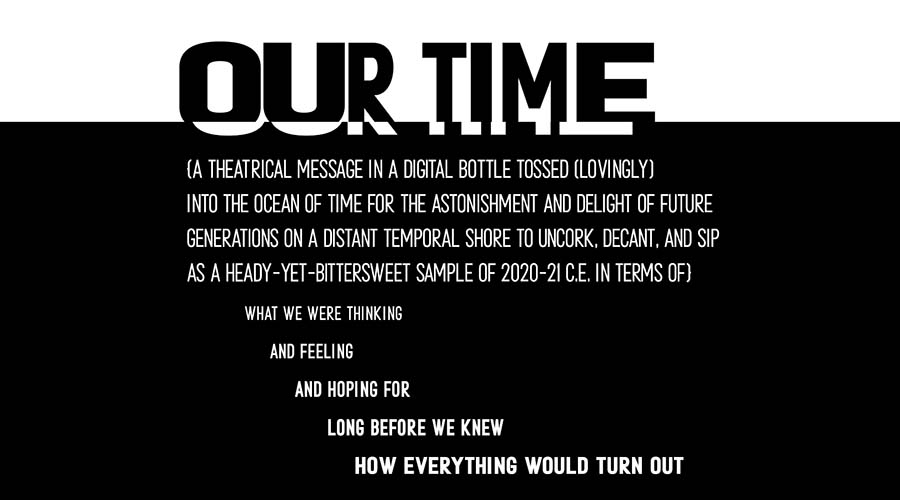 Event Details
Date & Time:
April 15, 2021
7:30 PM - 9:00 PM
Registration:
Tickets are free for "Our Time" and available now at www.tinyurl.com/SU-OURTIME or by calling 1-866-811-4111.
Event Description
Do not open until the year…
The Suffolk University Theatre Department will stream a virtual time capsule of theatrical artifacts documenting the experiences of Suffolk student's during the global pandemic. Each evening's performance will be different and composed entirely of original student work. On April 19th, the three segments will be sealed and stored in our "vault" to be streamed in perpetuity for generations to come.
Talk backs after each night's stream will immediately follow. These post-show experiences will be recorded and included in the complete "Our Time" capsule.
"Our Time" is presented and produced by The Suffolk University Theatre Department.