Third Annual Intellectual Property & Innovation Conference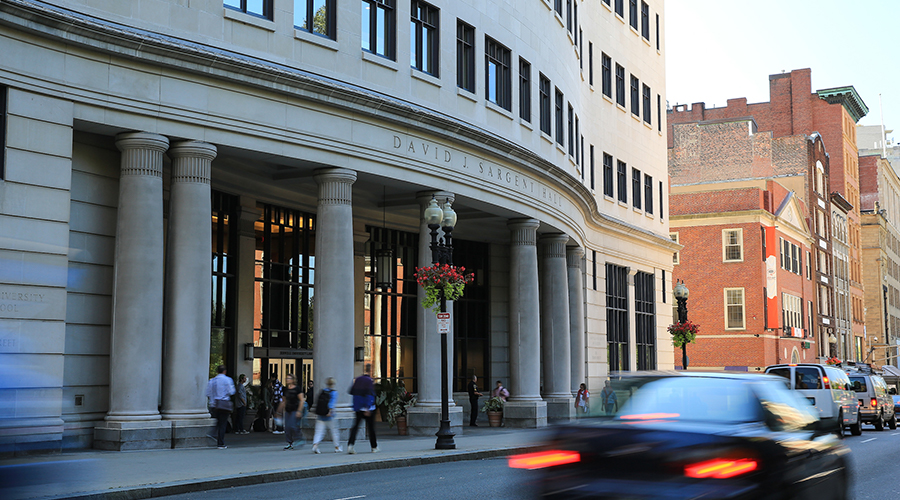 Event Details
Date & Time:
October 1, 2021
9:00 AM - 4:00 PM
Location
Suffolk University Law School, 120 Tremont Street
Event Description
Suffolk University Law School's Third Annual Intellectual Property & Innovation Conference will bring together a true cross section of the intellectual property community, including IP scholars, law firm practitioners, in-house counsel, and policy makers. Focused on IP and innovation, this event will explore what drives innovation and how the law impacts discoveries, creativity, and inventions from diverse perspectives in a variety of sectors.
Our lunchtime keynote speaker will be Margo A. Bagley, the Asa Griggs Candler Professor of Law at Emory Law School, who will discuss her current work in the area of digital sequence information (DSI) on genetic resources during her talk "'Just' Sharing: the Virtues of Digital Sequence Information Benefit-Sharing for the Common Good".
Our afternoon keynote address will be given by Colleen V. Chien, Professor of Law at Santa Clara University School of Law, and she will discuss her work on inequality and the patent system. At Santa Clara, she leads multi-disciplinary teams in conducting empirical research on patents, intellectual property, and the criminal justice system.
Current confirmed Speakers and panelists include:
Kendalle Burlin O'Connell, JD'06, President & COO, MassBio
Michelle Brownlee, Trademark Counsel, Bose Corporation
Heidi Erlacher, JD'03, Partner in Charge, Boston Office, Cooley LLP
Matthew R. Van Eman, JD'08, Partner, McCarter & English, LLP
Michael N. Rader, Shareholder, Wolf, Greenfield & Sacks, P.C.
Emma Frank, Associate, Wolf, Greenfield & Sacks, P.C.
Alexandra K. Kim, Associate, Wolf, Greenfield & Sacks, P.C.
Conference attendance is free for students, academics, government lawyers, and lawyers at nonprofits. Individual discounts are available for Suffolk alumni and in-house counsel, and group discounts for law firms practitioners.
Prospective students for Suffolk's graduate program the MS in Law: Life Sciences (MSLL) are welcome to join a virtual drop-in Meet & Greet with the faculty director of the MSLL program, Professor Renée M. Landers. Learn how the MSLL program's industry-driven curriculum and experiential learning can uniquely prepare you for a thriving career in the booming life sciences sector. Register in advance for the virtual Meet & Greet with Professor Landers.
We gratefully acknowledge the generosity of Meg and Mark Sullivan, JD'79.
Thank you to our Platinum Level Sponsors:
Cooley LLP
McCarter & English, LLP