Trustees
The Suffolk University Board of Trustees is the governing body of the institution, in accordance with the 1937 charter from the Commonwealth of Massachusetts.
Suffolk University Board of Trustees
Robert C. Lamb, Jr.
Chair, member since 2016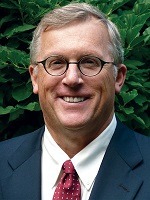 Robert C. Lamb, Jr., is a seasoned senior executive who has worked as the chief financial officer of a major bank, managed a $2.3 billion initial public offering on NASDAQ and served as the audit committee chair for a New York Stock Exchange company. He most recently served as the chairman and CEO of Allied International Holdings, Inc. He was executive vice president/chief financial officer at FleetBoston Financial Group when it was the seventh largest financial holding company in the United States. Lamb served as executive vice president/chief financial officer of KPMG Consulting Inc. In 2002, he was named one of the top 25 most influential consultants by Consulting Magazine. Lamb also has offered his expertise to nonprofit organizations, having served as secretary of the board, co-chair of the finance committee, executive committee member and trustee of Boston College High School. He is a permanent trustee and president of the Chocorua Island Chapel Association in New Hampshire and formerly served on the Southern New England Arthritis Foundation Board of Directors. Lamb is a graduate of the U.S. Military Academy at West Point, where he has taught in the Department of Behavioral Sciences and Leadership. He served for six years as an Infantry Officer in the U.S. Army. He is a graduate of the Army's Airborne and Ranger schools. He holds an MBA from Long Island University.
The Hon. Amy L. Nechtem
Vice Chair, member since 2016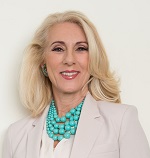 The Honorable Amy L. Nechtem is chief justice of the Massachusetts Juvenile Court Department, where she oversees and advances the administration and management of juvenile justice and child welfare matters in the courts throughout the Commonwealth of Massachusetts. She is the past president of the National Association of Women Judges (NAWJ), the country's leading voice for women in the judiciary. She served on its board of directors for over 15 years, and received the Justice Joan Dempsey Klein Award, given to a judge who brings distinction to her office and exemplifies the mission of NAWJ. Chief Justice Nechtem is also active in numerous national and international organizations. She attended the International Judicial Academy on International Law and Courts in The Hague, Netherlands. She is a current member of the Casey Family Program 21st Century Child Welfare System Steering Committee, and a past member of the Audrey Hepburn Children's Fund Judicial Resource Project, a national group that provides comprehensive resources for judges who make decisions involving the lives of children and families affected by maltreatment and abuse. She also created a national model of judicial case management, Pathways, to promote permanency for children. Chief Justice Nechtem served as an assistant district attorney for many years in Boston, prosecuting child abuse and major felony cases. She is a graduate of Simmons University, where she received the Outstanding Community Service Award, and graduated with honors from Suffolk University Law School. She has been named a Top Woman in Law by Massachusetts Lawyers Weekly and is a recipient of Massachusetts Judges Conference Judicial Excellence Award.
Nancy Stack
Secretary, Charter member since 2019
College of Arts & Sciences Alumni Trustee 2016-2019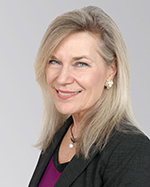 Program manager Nancy Stack coordinated and facilitated many public and nonprofit developments, earned an MS in adult and organizational learning from Suffolk University, and also holds a master's degree in city planning and a bachelor's degree in sociology. She was a program manager for Pinck & Co. Inc., where she was involved in coordinating the evaluation process for the Massachusetts Gaming Commission's review of license applications. This entailed responsibilities that ranged from coordinating technical consultants to providing technical expertise on environmental permitting and historic preservation. Previous roles in projects for various firms include: serving on the program management/construction management team for the MBTA's Green Line Extension project, developing workforce development action plans for federal transportation agencies, providing technical consultant management services to Harvard's Allston Development Group's infrastructure program and developing an award-winning reuse concept plan for a bridge project in Ohio. Stack has served as vice president of the College of Arts & Sciences Alumni Board and served as alumni trustee for three years prior to being elected a charter trustee.
Tamela E. Bailey
Law School Alumni Trustee since 2023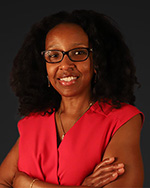 Attorney Tamela E. Bailey leads high-profile, complex commercial transactions and projects as senior counsel II on the corporate and commercial legal team at National Grid, providing business stakeholders with legal advice, guidance, and support. Her portfolio spans multiple legal domains, from transactions for complex outsourcing services to multipronged solutions for construction, consulting, commodities services, renewable and fossil-free energy, information technology, and licensing, with subject matter expertise in data privacy and cybersecurity. Prior to National Grid, she managed multi-million-dollar corporate institutional relationships and built high-performing teams at State Street Corporation, where she was an assistant vice president and associate counsel. Bailey served as president of Suffolk University Law School's Alumni Board of Directors, and is a past chair of both the Suffolk University Black Alumni Network (SUBAN) Leadership Committee and the Suffolk University Black Excellence Committee. She has been a leader in the Law School's All Rise program, which celebrates alumnae who have made lasting impacts in the law. Her other volunteer efforts include pro bono legal service to the Women's Bar Foundation and local entrepreneurs. The 2020 recipient of SUBAN's Racial Equity Champion Award, she graduated from Tufts University with a BA in social psychology and Latin and earned her JD from Suffolk Law.
Danny Best
Member since 2023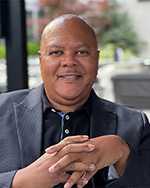 Danny Best is vice president, Office of Diversity, Equity & Inclusion, at the Federal Reserve Bank of Boston, where he leads development of the office's strategic plans and inclusion programs, working closely with bank leadership to develop policies that support its workforce and culture. He oversees the Boston Fed's supplier diversity program and supports the organization's employee resource and diversity and inclusion-focused working groups. He also serves as the Bank's Equal Employment Opportunity officer, Office of Minority and Women Inclusion director, and oversees all matters related to its annual report to Congress. Best has spent more than two decades working in human resources, diversity and inclusion in the financial services, global pharmaceutical, and technology industries, including with Dell Technologies, where he was the lead director for global diversity and inclusion, and with the Dana Farber Cancer Institute as a senior director of human resources. He earned his MBA from Northeastern University, where he also attended as an undergraduate, and holds certificates in social value creation and strategic human resources from Harvard Business School. He serves on the boards of the Boston Private Industry Council and the Brimmer School of Chestnut Hill.
Kent John Chabotar
Member since 2019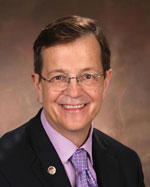 Educator Kent John Chabotar is president emeritus and a professor of political science at Guilford College in Greensboro, N.C. He is a nationally recognized expert on higher education strategy and finance. He is a founding partner of MPK&D Consulting, which focuses on higher education. During his 12-year Guilford presidency, the college developed two strategic plans and set a fundraising record. Chabotar has served on the faculty of the Harvard Institutes for Higher Education since 1983, including the Seminar for New Presidents. He has spoken on the global economic crisis at conferences and events and has authored numerous publications, including the book Strategic Finance. Chabotar was vice president for finance and administration and treasurer and a member of the faculty of Bowdoin College for more than a decade. Previously he was on the faculties of the Harvard Graduate School of Education, the University of Massachusetts, and Michigan State University. The Council of Independent Colleges recognized Chabotar with the Academic Leadership Award in 2003, one of several awards based on his teaching. Chabotar holds a BA, magna cum laude, from Saint Francis University and an MPA with distinction and PhD from the Maxwell School at Syracuse University. In 2015, Chabotar received an honorary degree from Heidelberg University.
Patrick Coelho
Sawyer Business School Alumni Trustee since 2023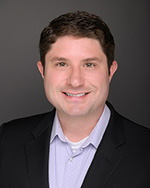 Patrick Coelho is a senior executive with a proven track record of leading high-performance teams at iconic restaurant companies. As head of international at Scooter's Coffee, he is leading internationalization efforts for one of the fastest-growing specialty coffee chains. Coelho previously served as Scooter's chief development officer, where he cultivated the chain's rapid expansion, leading the US strategic growth plan and real estate efforts. With more than a decade of experience in the business sector, Coelho specializes in providing strategic finance, growth leadership, and high-value solutions to maximize business results in organizations. Prior to joining Scooter's Coffee, he served in leadership positions with Restaurant Brands International, one of the world's largest quick-service restaurant companies, including as head of development for Burger King Americas. Coelho received a Bachelor of Science in business administration, finance, and global business from the Sawyer Business School and was president of the Collegiate Investors Association and a senator with the Student Government Association. He has also completed the Program for Leadership Development at Harvard Business School. He has been a member of the Sawyer Business School Alumni Board since 2021 and served as chair of that board's Advancement Committee.
Susan M. Connelly
Charter member since 2017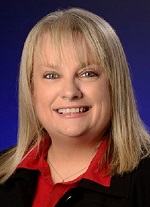 Susan Connelly is the chief communications and public affairs officer for Darden Restaurants. She is responsible for corporate and brand communications, digital marketing, government relations and public policy, philanthropy, and the company's community engagement and sustainability initiatives. Based in Orlando, Fla., Darden owns and operates more than 1,700 Olive Garden, LongHorn Steakhouse, Cheddar's Scratch Kitchen, Yard House, The Capital Grille, Seasons 52, Bahama Breeze, and Eddie V's restaurants in North America, employing more than 185,000 people and serving nearly 400 million guests annually. Previously she served as senior vice president, communications and corporate affairs. Connelly joined Darden in 2007 as director, state and local government relations. Prior to that, she held government relations positions at McDonald's USA and the Grocery Manufacturers Association. Connelly serves on the boards of the National Restaurant Association Educational Foundation and the Florida Chamber of Commerce. She holds a bachelor's degree in English from St. Anselm College in Manchester, N.H., and earned an MBA from the Sawyer Business School at Suffolk University.
Joseph Delisi
Member since 2023
College of Arts & Sciences Alumni Trustee 2019-2022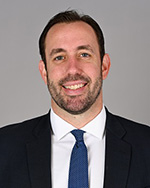 Joseph Delisi, a partner with the law firm Dunn and Dunn, concentrates his legal practice in the defense of healthcare professionals and facilities throughout the Northeast, representing hospitals, physicians, nurses, skilled nursing facilities, and other care providers. He was admitted to the Massachusetts Bar in November 2010, and has successfully handled cases throughout Massachusetts District, Superior, Appellate, and Supreme Judicial courts and at the US District Court for the District of Massachusetts. Delisi has been recognized in Boston Magazine as a Super Lawyers Rising Star for each year from 2015-2020. He has lectured medical students and practitioners at Harvard University Medical School, Brown University Medical School, Massachusetts General Hospital, Children's Hospital Boston, and Brigham and Women's Hospital. A first-generation college graduate, Delisi holds a BA from the College of Arts & Sciences (CAS) and a JD from Suffolk University Law School. He was an academic all-conference varsity basketball player at Suffolk, a Law School Alumni Scholarship recipient, marshal for the 2016-2017 CAS commencement ceremonies, and a recipient of the Undergraduate Law Major Mary O'Keefe Outstanding Alumni Award. He served as president of the CAS Alumni Board from 2016-2018, and as an alumni trustee from 2019-2022.
Maria DiPietro
Member since 2016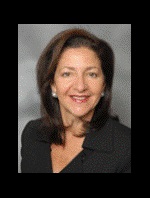 Maria DiPietro, retired vice president for global operations shared services at General Electric, earned a BS in Business Administration and an MBA from Suffolk's Business School. During her 26 years with General Electric, she held many senior leadership positions. She was appointed a GE company officer in 2012. In her roles, DiPietro led numerous business transformations and consolidations ranging from supply chain, sourcing, collections, and operations. She also led global teams with more than 15,000 employees across multiple geographies. DiPietro leveraged technology and enterprise standards which enabled a disciplined and common approach to service delivery yielding better outcomes for customers. Through 2015, DiPietro was based in London, where she was responsible for leading a Europe-wide transformation program to increase GE's competitiveness by creating organizational models focused on driving commercial competitiveness while simplifying organizational structures. DiPietro returned to the United States and was based in Connecticut. Previously she served as the chief operations officer for GE Capital's EMEA businesses. In addition, DiPietro served as vice president for the London City Women's Network. She also was co-chair for the GE Women's Network.
Darren J. Donovan
Charter Member since 2022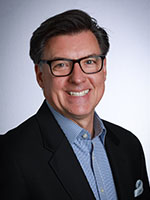 Darren J. Donovan spent nearly two decades leading strategy at KPMG, where he rose to managing principal for the Boston Major Market, encompassing New England and upstate New York. He retired from KPMG in 2021. He joined the Big Four firm as a principal in 2001 and was named advisory office leader, Boston in 2012. He was twice awarded the KPMG Chairman's Community Service Award, once in 2007 and again in 2010. Prior to joining KPMG, Donovan served as vice president for Pinkerton Consulting & Investigations from 1994 to 2001, overseeing marketing, sales, and operations. Among other civic leadership positions, Donovan currently serves as board chair of the Boston Private Industry Council—a nonprofit created in 1979 to strengthen Boston's communities and workforce by connecting youth and adults with education and employment. Donovan also serves on the board of the National Association of Corporate Directors New England, where he stewards the chapter's growth and mission to foster good corporate governance, and as the audit committee chair of the Camp Harbor View Foundation, Inc. He was recently elected to the board of directors for Cape Cod 5 and sits on the bank's audit and risk committees. From 2008 to 2014, he served on Suffolk's College of Arts & Sciences Alumni Board—including two years as president, and in 2014 was the recipient of the Alumni Service Award. Donovan previously served as an executive board member of the Greater Boston Chamber of Commerce, a trustee at Thayer Academy, and an overseer for the Citi Performing Arts Center. He holds a BS degree in government from Suffolk and an MBA from the City University of New York—Baruch College.
Christine Garvey
Member since 2019
Attorney Christine Garvey brings extensive expertise in corporate real estate to the boards of Healthcare Properties, Toll Bros. home construction company, and Montecito Bank & Trust, where she is lead director. In the nonprofit arena, she serves on the boards of Public Square, the Sansum Clinic, California State University Channel Islands, and Immaculate Heart High School. During her career she was responsible for real estate holdings throughout the world. Before retirement Garvey was global head of corporate real estate for Deutsche Bank and global head of worldwide real estate for Cisco Systems, and she led commercial, corporate and property management units at Bank of America. More recently she was on the Prologis Corporate Governance Committee. Garvey holds a JD from Suffolk University Law School and a BA, magna cum laude, from Immaculate Heart College in Los Angeles. She has stayed involved with her alma mater, most recently as a member of the Suffolk University Law School Dean's Cabinet.
Ernst Guerrier
Law School Alumni Trustee 2017-2020
Charter member since 2020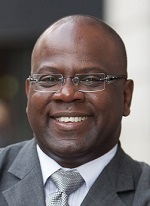 Ernst Guerrier is an attorney and founder of Guerrier & Associates, a Boston-based firm specializing in real estate planning, residential conveyance and complex domestic relations matters. Guerrier came to Boston at age 7 from Haiti and grew up in the Mattapan neighborhood. He began his studies at Suffolk aiming to make a career in civil rights, but following a Suffolk Law alumnus' advice, he went on to study law and build a prosperous practice so he could be of assistance to others. Guerrier is readily available to take calls from Law School students and others needing advice, and his Dorchester office plays host to neighborhood kids as he offers them an introduction to the workplace. His approach to his clients takes a similar tack, and he is known for giving them his home and cell phone numbers so his nervous first-time home buyers and others can get in touch with him at any time. Guerrier holds a BS from Suffolk University and JD from Suffolk University Law School. He is a member of the Law School Dean's Cabinet and has served on the Dean's Advisory Committee and the Alumni Board for the College of Arts & Sciences and the Law School.
Hind Habbach
College of Arts & Sciences Alumni Trustee since 2022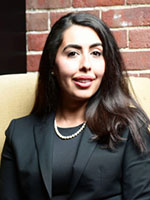 Attorney Hind Habbach brings cross-border expertise as commercial counsel for Zynga Inc., the global leader in interactive entertainment and wholly-owned subsidiary of Take-Two Interactive Software, with such popular game franchises as FarmVille™, Zynga Poker™, and Words With Friends™. Previously specializing in investor relations, she has supported business growth across the Middle East, North Africa, and Turkey for companies such as TransparentBusiness and SheWorks!, which provide software systems to help organizations manage geographically dispersed workforces. She spent nearly ten years in senior investor relations positions at Sentinel Real Estate Corporation in New York, a global real estate investment management firm. Habbach, whose family emigrated to Boston from Morocco, earned a dual BA degree in government and English from Suffolk, and her JD from New England Law. She has spoken about the impact scholarships had on her own education, and has made giving back a priority. She established a term scholarship to support Suffolk students majoring in political science with a concentration in international relations, and serves as co-chair of the Suffolk University Black Alumni Network (SUBAN). Together with Trustee Ernst Guerrier, she has worked to support the SUBAN Scholarship Fund. In 2019, Habbach served as marshal for the College of Arts & Sciences Commencement ceremonies and was named a 10 Under 10 alumni honoree in recognition of her service to the University. Outside of Suffolk, she serves as secretary of the Pan-African Institute of Municipal Development (PIMD) Board of Directors.
Michael V. James
Member since 2021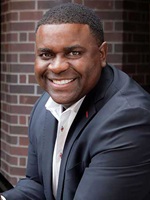 Michael V. "Mike" James, Sr., is an executive vice president at NFP, where he oversees the brokerage and consulting firm's Individual Solutions division, including life insurance, long-term care, annuities and wealth management. He is also a special advisor to the NFP board on social justice issues, working to advance NFP's diversity, equity and inclusion efforts. He holds a BS degree from American International College. He and his wife, Jessica, are the parents of two Suffolk students, and are strong supporters of Suffolk and increasingly involved in the life of the University.
J. Robert Johnson
Trustee Emeritus
Member since 1991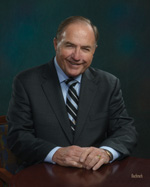 J. Robert Johnson is the chair and founder of Yankee Marketers, Inc., a food service sales and marketing firm representing major food manufacturers throughout New England. The firm has food products sales in the multi-millions and employs sales and marketing personnel throughout the region. Before founding his firm in 1971, Johnson worked for the B.F. Goodrich Company, the Campbell Soup Company, and Stouffer Foods Corporation. Johnson is a member of a number of food service organizations, serves on the editorial advisory board of Institutional Magazine and, with his company, is the subject of several articles in trade publications. He has taught business administration courses at Suffolk University and in 1989 received the Outstanding MBA Alumni Award. He holds two Suffolk University degrees, a BS in Management and Accounting earned in 1963 and an MBA in Marketing received in 1968.
Patrick F. Jordan, III
Member since 2016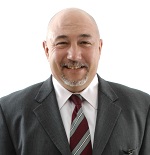 Patrick F. Jordan is the chief operating officer for the Dartmouth-Hitchcock health system, where he oversees operations of the $2.2 billion organization. Jordan ensures the ongoing delivery of efficient and effective operations and shared services across Dartmouth-Hitchcock. The health system includes the only academic medical center in New Hampshire, four member hospitals in New Hampshire and Vermont, and a significant physician practice, including over 1,000 primary care providers in the Northeast. Jordan previously served as chief operating officer for Lahey Hospital & Medical Center in Burlington, Massachusetts, where he oversaw more than 5,000 employees, $1.2 billion in operating revenues, 350 inpatient beds, and a vast outpatient enterprise. In addition, he was responsible for the real estate and supply chain portfolios for the entire Lahey health system. Prior to joining Lahey, Jordan served as chief operating officer of Newton-Wellesley Hospital in Newton, Massachusetts, where he was tapped to serve as interim president in 2012. In his early years at Newton-Wellesley Hospital, Jordan was instrumental in the implementation of a fiscal recovery plan. He previously had worked at Massachusetts General Hospital as the director of radiology and a manager in materials management. He is a member of the board of directors for New England Life Care. Jordan has been a mentor to students and alumni from the public administration mentor program and serves on the Suffolk University Alumni Advisory Board and the Sawyer Business School Healthcare Administration Advisory Board. He served for seven years in the 82nd Airborne Division and Special Operations Command. He achieved the rank of captain during the invasion of Panama and was awarded the Bronze Star during the Persian Gulf War. Jordan earned an Executive MBA from Suffolk's Sawyer Business School in 1996 and holds a bachelor's degree from Fitchburg State College.
Marisa Kelly
Suffolk University President
Member since 2018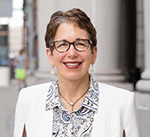 Marisa Kelly is the 11th president of Suffolk University, where she is driving momentum through her focus on educational excellence, experiential learning, global reach, and inclusion, all aimed at ensuring students are prepared for career success and community impact. She has been resolute in affirming Suffolk's longstanding commitment to inclusivity as a hallmark of a Suffolk education and believes the University's strength is greater because of its diversity. Kelly was named Suffolk's permanent president in March 2018 after guiding the University as acting president for 20 months. She has recommitted the University to its essential access and opportunity mission, with a view toward empowering and supporting students today and in the future. Kelly has championed career readiness at Suffolk and led the development of the reimagined Center for Career Equity, Development, & Success, which actively promotes greater equity and access in the workforce. She is an advocate for global awareness and believes in the transformative power of international education. She is serving or has served on a number of higher education and nonprofit boards, including as board chair of the Association of Independent Colleges and Universities in Massachusetts; the executive board of the Greater Boston Chamber of Commerce; and the Boston Debate League. She holds a PhD in political science from the University of Kansas, an MA in political theory from San Francisco State University, and a BA in government from California State University at Sacramento.
Konstantinos "Kosta" Ligris
Member since 2019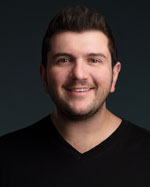 Entrepreneur and attorney Konstantinos "Kosta" Ligris is the cofounder of Stavros Technologies, a venture-backed technology company that builds software for the real estate and lending industry, and Escrow Mint, a secure platform for real estate deposits to be transferred and managed digitally. He founded and served for over 15 years as CEO and managing partner of Ligris® before becoming a strategic adviser and board member for the firm. Under his leadership, Ligris® and its affiliated ACES Title Agency have overseen over $50 billion of real estate matters in the last decade. He has been recognized as a real estate "Super Lawyer" for nine consecutive years. Kosta Ligris is an entrepreneur-in-residence at the MIT Martin Trust Center for Entrepreneurship. He serves on the Beth Israel Lahey Medical Center Board of Overseers Executive Council and the Suffolk Law Dean's Cabinet and has been on the benefactor committee for the annual gala benefiting St. Jude Children's Research Hospital. He holds a BS from Boston University, an MBA from the Massachusetts Institute of Technology and a JD, cum laude, from Suffolk University Law School.
Manny Lopes
Member since 2023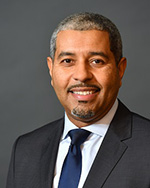 Manny Lopes is a transformational leader in healthcare and business who has devoted his career to developing innovative programs that improve healthcare quality, access, and equity. Most recently, Lopes has served as executive vice president of public markets and government relations for Blue Cross Blue Shield of Massachusetts, the largest private health plan in Massachusetts. Previously, Lopes served as president and chief executive officer of East Boston Neighborhood Health Center, one of the largest community health centers in the US. Under his leadership, the health center significantly increased its number of patients served and was recognized by National Committee for Quality Assurance for delivering a high quality level of care; it was also voted a top place to work by its employees. As the former chair of the Boston Public Health Commission, he helped lead Boston's response to the COVID-19 pandemic. He now serves on the board for the Health Equity Compact, New Commonwealth Foundation, and the Institute of Contemporary Art. He was awarded an honorary Doctor of Humane Letters degree from Suffolk University in 2022. He received his MBA from Northeastern University's D'Amore-McKim School of Business.
Jane Mancini
Member since 2023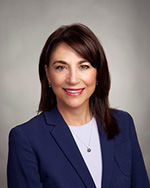 Jane Mancini is BNY Mellon's global head of business development, Securities Services and Digital, leading business development globally for BNY Mellon's largest segment, comprising its asset servicing, corporate trust, and depositary receipts businesses. With her team, she advises many of the world's largest asset managers, asset owners, insurers, banks, and broker-dealers on a range of solutions, from traditional custody to digital and data strategies to transform their operating models and improve their prospects for growth. Previously she held senior positions at large asset management firms and insurance companies, as well as at State Street Bank, where she led the Global Client Solutions team for State Street Bank. Mancini serves as the global co-chair for WIN, BNY Mellon's global women's employee resource group. She also serves on the boards of Vestwell, a workplace retirement and savings platform company serving millions of American savers; Innocap, a proprietary technology company serving the complex and specialized managed accounts business; Expect Miracles Organization, dedicated to providing life-saving cancer research while advancing the financial and emotional health of people impacted by cancer. A former trustee at Trinity Catholic Academy, Bishop Feehan High School, and former vice-chair and member of the Catholic Foundation Board, she received her Bachelor of Science in Journalism from the College of Arts & Sciences.
Stacy Mills
Member since 2019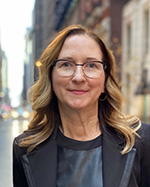 Business leader Stacy Mills is a vice president and controller of Marsh & McLennan Companies, Inc., a global professional services firm in the areas of risk, strategy and people. In that role, she serves as the firm's chief accounting officer and brings deep corporate and public accounting experience. She joined MMC in 1999 as controller of Putnam Investments. Previously, she served in corporate accounting and financial reporting roles at State Street Corporation and in public accounting for Grant Thornton and Ernst & Young. Mills holds a BSBA in accounting from Suffolk University and has been a strong supporter of the Sawyer Business School and its accounting program.
Bevilton E.J. Morris
Charter member since 2018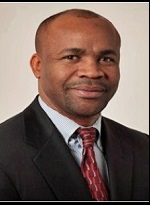 Bevilton E.J. Morris is a leader in the finance and risk technology as well as international management arenas with more than 20-plus years of cross-industry experience helping clients transform and innovate to maintain a competitive edge. Morris is a managing director at Accenture Consulting focused on Digital Finance and Risk in the financial services sector. He previously led the finance and risk management middle-to-back-office technology domain in Ernst & Young's Wealth & Asset Management Practice. Morris also worked for PWC, Polaroid, Boston Scientific, Mellon Bank, and Bank of Boston. Morris, who hails from the nation of Dominica, has worked in countries around the world, and he has been a leader in championing diversity and inclusion within organizations and in developing and mentoring talent. He has been active with the National Association of Black Accountants and the National Black MBA Association. Morris holds a BA in accounting and finance from the University of the Virgin Islands and an MBA from Suffolk University's Sawyer Business School.
Carol Sawyer Parks
Member since 1986 / Life Trustee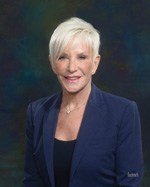 Carol Sawyer Parks, president and CEO of the real estate development company Sawyer Enterprises, has been instrumental in reshaping Boston's architectural, cultural, and educational landscape. She developed the W Boston Hotel and Residences, the Niketown building on Newbury Street, and other significant structures. Parks embarked on a career in real estate development in Los Angeles before returning to Boston to assist with the family businesses of her father, taxi and transportation magnate Frank Sawyer. She successfully shifted their focus from transportation to real estate development. Parks also has engaged in many community activities as chair of the board for the Carroll Center for the Blind, director of Newton Country Day School of the Sacred Heart, trustee of the Massachusetts Eye and Ear Infirmary, and director of the 100 Club of Boston, which raises funds for the families of fallen firefighters and police officers. Parks was featured in the 2011 book Boston, Inspirational Women by Bill Brett and Kerry Brett and has been named one of the 25 Stylish Bostonians by the Boston Globe. She received an honorary Doctor of Commercial Science degree from Suffolk University in 1982.
Susan Rugnetta
Sawyer Business School Alumni Trustee 2017-2020
Charter member since 2020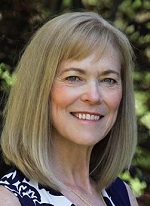 Susan Rugnetta has broad and deep experience in financial and retirement services and has been responsible for leading strategy, sales, product development, service and operations throughout her career. Rugnetta uses her 40 years of experience to provide financial guidance to individuals with a focus on retirement planning. She is retired from Fidelity Investments where she was senior vice president, Client Experience. Her group was responsible for all operational and service needs of Fidelity's registered investment advisors and broker-dealer clients. Rugnetta's initial role at Fidelity was vice president, Client Services Group, Retirement, working to meet the retirement planning needs of colleges, universities and health care institutions. Her team focused on helping these plan sponsors educate and prepare employees for retirement. Prior to joining Fidelity, Rugnetta worked with Gartner Group, where she provided technology research and consulting services for financial institutions. She also spent more than 25 years with BankBoston, eventually rising to senior vice president, global cash management, with teams in Boston, London, Singapore and Latin America. She was chairperson of BankBoston Maine, a special purpose bank created by her team to meet the unique needs of their cash management clients. Rugnetta received a BSBA from Suffolk University's Sawyer Business School and holds an MBA from Babson College. Rugnetta was the Sawyer Business School Alumni Trustee from 2017 to 2020, when she was elected a charter trustee.
Dorothy Savarese
Charter member since 2022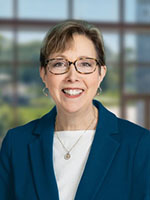 Dorothy Savarese is executive chair of Cape Cod 5, a position she has held since 2005. She recently stepped down from her position as CEO after 17 years leading the community bank, which has grown to more than $4.6 billion in assets with 550 employees in 26 locations. Savarese first joined the bank in 1993 as a commercial lender following an early career in economic development. In 2021, Savarese was named one of the 25 Most Powerful Women in Banking by American Banker magazine, for the tenth consecutive year. She was appointed by Governor Charlie Baker to the Massachusetts Commission on Clean Heat, the first of its kind in the nation. Savarese currently serves as president of the board of the Cape Cod Climate Change Collaborative, and is an appointed member of the eight-person Barnstable County American Rescue Plan Act Advisory Committee. She is a past president of the Federal Reserve Board's Community Depository Institutions Advisory Council, and a past chair of the American Bankers Association and the Massachusetts Bankers Association. She also is known for her mentoring and leadership development efforts, and established a nationally recognized college internship program at Cape Cod 5. Savarese, who earned her MBA from Suffolk University, was awarded an honorary degree in 2021. She has served on boards of the Cape Cod Regional Chamber of Commerce, Cape Cod Healthcare, Cape Cod Community College, the Cape Cod Symphony Orchestra, the Regional Employment Board of the Cape and Islands, and the Housing Assistance Corporation.
Marie-Louise Skafte
Charter member since 2022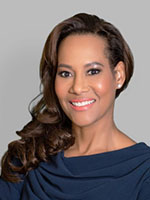 Marie-Louise Skafte is the president of Skafte Global Law, P.A., a boutique global legal consulting firm she founded in 2015 that provides advisory and outside general counsel services. She is qualified to practice law in England, various US states, and the Canadian province of Ontario. She is a global leader and human resources professional with 25 years of industry experience across the professional services, leasing, aviation, transportation, and logistics industries. Skafte previously held the inaugural general counsel position at the international shipping giant, Deutsche Post DHL Canada, serving 220 countries, as well as for Bermuda-based Cronos Limited, a private equity owned marine container leasing company, where she led legal, human resources, and corporate compliance teams across its operations in 19 countries. Previously, she worked for DHL Express (USA), Inc., American President Lines Limited, MasTec, Inc., and Massport. Skafte, who earned her JD from Suffolk Law, also holds a BA in Labor/Management Relations & Business from the University of Toronto and Industrial & Labor Relations at Cornell University, where she earned academic and athletic scholarships. She has been honored as Global General Counsel of the Year by Corporate Counsel Women of Color (CCWC) and legal powerhouse K&L Gates, and was awarded Lawyer of the Year–Transportation & Logistics in the 2016 Women in Law Awards. In 2021, Skafte was named a Lawyer of Distinction–Recognizing Excellence in the Practice of Law. She is an advisory board member of CCWC and a board member of One Love Foundation, a national nonprofit working to end relationship abuse by educating youth on how to create and maintain healthy relationships. An aviation enthusiast, Skafte has attained the rating of multi-engine commercial pilot. A member of Suffolk University Law School's Dean's Cabinet since 2019, Skafte has created a new scholarship to help alleviate tuition pressures on international law students.
Larry Smith
Member since 2016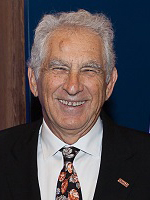 Larry Smith, co-founder of the Nation Safe Drivers Group in Boca Raton, Florida, began his business career even before he graduated from college, and he has spent more than 50 years in the auto club and insurance industry. Smith and his brother Michael started the Brookfield Insurance Agency in 1962. It grew from a Brockton storefront to seven offices in Massachusetts before they sold it 18 years later. The Smiths then moved to Florida, where they cofounded the Nation Safe Drivers Group in Boca Raton, offering auto insurance, roadside assistance and group insurance to members of major companies such as BJ's Wholesale Club. The company was sold to its employees in 2014 through an Employee Stock Ownership Plan, a trust that makes employees the beneficiaries. Smith attributes his professional accomplishments to his preparation at Suffolk University, where he earned a bachelor of science in business administration degree in 1965. He has said that his family taught him the importance of successful people sharing their success with others, and he has done that with his employees and in the Suffolk community. Together with his brother, Smith has engaged in philanthropy that has had a significant impact on the University, providing for the creation of an executive case discussion room in the Business School and establishing an endowed scholarship in memory of their friend, Pvt. Sheldon R. Cohen, who served in Vietnam. Smith and his brother also pledged support for the 20 Somerset academic building that opened in 2015, a fitness center that opened in 2016, and for athletics programs.
L. J. "Joe" Sullivan
Member since 2020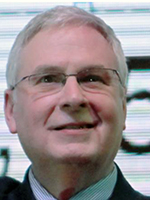 L. J. "Joe" Sullivan has held key leadership positions in some of the world's leading companies in the automotive, durable equipment and consumer electronics industries. He now leads LJ Sullivan & Associates, where he shares with clients his belief that success is an outcome of a set of experiences built up over time. Drawing on the idea that combining the right experiences with effective leadership can lead individuals and teams to accomplish goals beyond what they thought possible, Sullivan developed Joe's Top 5, a pragmatic and straightforward system for leading complex global organizations and developing leadership teams. He coaches rising leaders, consults supply chain executives, blogs about Joe's Top 5 and other career-building tools and speaks to organizations worldwide. Sullivan started the coaching firm after retiring from Logitech Inc. in Newark, California, where he was the senior vice president of worldwide operations. Before joining Logitech in 2005, he served as a vice president of operational excellence and quality of Carrier Corporation, a subsidiary of United Technologies. Previously, he served in engineering and manufacturing management roles at ACCO Brands, Inc. and TRW, Inc. Sullivan earned a BSBA and an MBA from Suffolk University.
Mark Sullivan
Charter member since 2022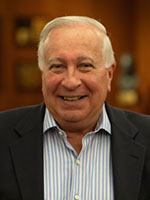 Mark Sullivan is returning to the board after having served two previous five-year terms, the latest ending in June 2021. From 2016 to 2021, he served as the board's vice chair. Now retired, Sullivan spent more than 35 years with the Bose Corporation, rising to become vice president, chief legal officer, and secretary of the pioneering audio giant. At Bose, he focused on the critical nexus of intellectual property law, business investment, and innovation. He began his career there in 1981, and later oversaw the Bose Corporate Legal Department as well as the IP Group. Additional groups reporting to Sullivan included real estate, insurance, environmental, licensing, and lobbying. Sullivan previously worked in public accounting at Arthur Andersen & Company, where he earned his CPA certificate. Following his retirement from Bose, he was of counsel at Nelson Mullins, and he continues to consult for the law firm. Sullivan is a member of the Law School's Dean's Cabinet, and he has been a generous supporter of the Law School's IP programs to help prepare graduates to understand how to protect technology innovations and trademarks. In addition to his Suffolk Law degree, he holds an LLM in taxation from Boston University School of Law, an MBA from Babson College, and a BS in accounting and finance from Boston College.
Kenneth J. Taubes
Member since 2021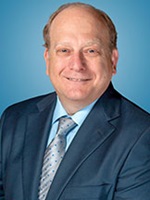 Kenneth J. "Ken" Taubes is the chief investment officer, U.S., for Amundi US in Boston, the U.S. arm of global asset management firm Amundi, based in Paris. Amundi is Europe's largest asset manager and one of the world's 10 largest asset managers with more than $2 trillion in assets under management at the end of 2020. He oversees a broad portfolio that includes U.S. fixed income, equity and multi-asset teams, including portfolio management, fundamental research and trading, and serves on the firm's senior leadership committees. Earlier in his career, he served in executive management roles for several diversified financial services firms in the Boston region. He earned his BS degree from Syracuse University's Utica College, and his MBA from Suffolk's Sawyer Business School. He is a past member of the Sawyer Finance Advisory Board, and has been a featured speaker at University events.