Meet the Deans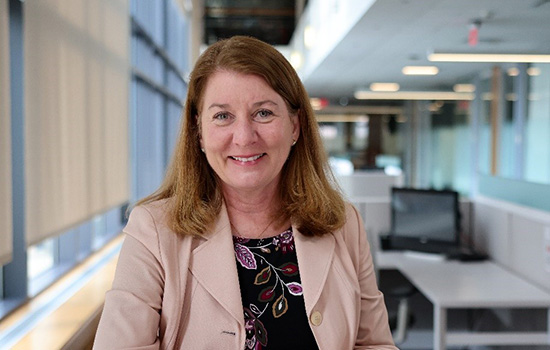 Heather Hewitt
Senior Assistant Dean of Graduate Programs, Sawyer Business School (SBS) Diversity, Equity, Inclusion, and Belonging (DEIB) Coordinator
Phone: 617-305-1979
Email: [email protected]
Office: 120 Tremont Street, Rm. 5310
Professional and Academic Background
Heather is originally from Connecticut but moved throughout New England every few years until she was 10, at which time she moved to Florida and lived there until she attended college. She earned a BSBA from St. Michael's College in Winooski, Vermont, and an MSM from Lesley University in Cambridge, MA.
She has more than 25 years work experience in higher education helping both undergraduate and graduate students meet their degree and career goals.
Favorites
Book: I love easy summer reads by Maeve Binchy or classics by John Steinbeck
Movie: Romantic comedies
TV Show: Anything HGTV or FoodNetwork
Place to Visit in Boston: Boston is a great city! Nothing's better than taking a walk through the Boston Common, finding food trucks throughout the city, and seeing the city from the water either with a Duck Tour, sailboat or architecture cruise.
Words of Wisdom
Enjoy the experience of being a graduate student at Suffolk! Embrace every learning opportunity inside and outside the classroom. This is one of the few times in your life you will be able to focus on your goals--personally and professionally. Meet as many people as you can-faculty, students, alumni, administrators. It's not just about the network but the relationships that can evolve while you are student and in the future.
Remember Suffolk cares about your success and there are incredible resources here to help you.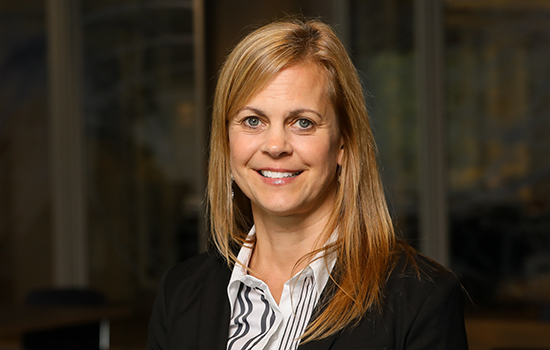 Tracey Riley
Associate Dean, Online Education and Learning Assessment
Associate Professor, Accounting & Business Law
Phone: 617-994-4276
Email: [email protected]
Office: 120 Tremont Street, Rm. 5330
Professional and Academic Background
Tracey Riley has lived her entire life in Northbridge, Massachusetts, where her great-grandparents settled from Poland and where she currently has over 50 relatives. She earned a BA (psychology) and MBA from Assumption College, a Certificate of Advanced Graduate Studies in Accounting from Bryant University, and a PhD from the University of Massachusetts Amherst. Prior to entering academia, her favorite job was managing the graphics department of a company that designs and builds trade show exhibits.
Tracey enjoys teaching financial accounting and leadership. Her research interests are in accounting education, linguistics, and the decision making and information processing of auditors and investors.
Favorites
Book: anything by John Irving
Movie: The Shawshank Redemption
Hobbies: Attempting to complete a half marathon in every U.S. state
Place to Visit in Boston: Fenway Park, because my daughter and her husband were married there
Words of Wisdom
My advice for the online graduate student is to fully engage in the virtual classroom and immerse yourself in the Suffolk experience by building connections with your fellow students and professors. Be an active participant on discussion boards and in chat sessions, take a travel seminar, and attend our professional workshops. Nurture relationships beyond the classroom by connecting on social media, starting a group text, organizing off-line study groups, or meeting a local classmate for coffee.
And remember, there is an entire university of resources here for you. If you need help of any kind, don't be afraid to reach out to your student success advisor, your professors, or our Student Services offices. Not only can you get tutoring in your courses and guidance from the writing center, but you can also get your resume reviewed or have a mock interview from the Career Development Center, get research project help from a reference librarian, or have access to speech-to-text software from our Office of Disability Services. We offer countless resources to ensure your success—you just need to take advantage of them.