The Suffolk University Gallery is the Art & Design Department's main exhibition space. Located on the sixth floor of the Sawyer Building, the gallery presents exciting exhibits and related programs that reflect our increasingly visual and image-driven world. The gallery aims to engage the whole Suffolk community while adding to larger conversations taking place in Greater Boston's cultural arena. Exhibits of student work from all departments, as well as themed curated exhibitions, provide an important link between and for students, faculty, and visitors.
See a gallery of past exhibits below.
Upcoming Exhibits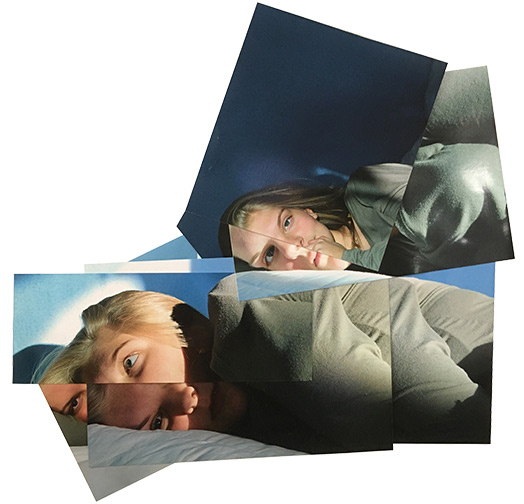 Jordan Clark, photocollage, 9.5 x 10 inches, 2019
Foundation Student Show
March 16 – 23, 2020
Opening Reception: Wednesday, March 18, 2020. 5:30 p.m. – 6:30 p.m.
Exhibit Details
This show features student work from Art & Design's first year Foundation program. Juried selections from courses including Drawing I and II, 2D/Color, Integrated Studio I and II, 3D Design, and Imaging will be included. The Foundation program instills visual thinking and communication fundamentals, and its courses are the common first step for Art & Design programs in Fine Arts, Graphic Design, and Interior Design.
Gallery Hours
Monday - Friday 11 AM - 3 PM and by appointment
For access beyond posted hours
contact Deborah Davidson
| 617-994-4283
Closed on university holidays and weekends.