Class of 2021 Speaker Information
Sawyer Business School and College of Arts & Sciences 2021 Commencement speakers
Sawyer Business School
Dr. Karen DeSalvo, BA'88, HDHL'10
Chief Health Officer, Google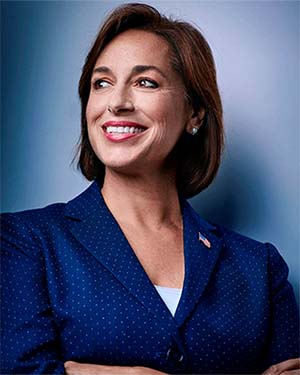 Dr. Karen DeSalvo, BA'88, HDHL'10, is a nationally recognized health policy leader working at the intersection of medicine, public health and information technology to improve the health of people and their communities.
In December 2019, DeSalvo was appointed Google's first chief health officer, and she has devoted her first year to the COVID-19 pandemic, providing quality information to consumers and partnering with public health authorities to help end the pandemic.
Previously, as New Orleans Health Commissioner, she helped lead the effort to reengineer health care in Louisiana following Hurricane Katrina. She later served as acting assistant secretary for health at the U.S. Department of Health and Human Services during the Obama administration, and as the national coordinator for Health Information Technology.
DeSalvo received a BA in biology and political science from Suffolk University. She earned both MD and MPH degrees from Tulane School of Medicine, where she later served as a professor and vice dean. She also holds a degree in clinical epidemiology from Harvard. In 2010, Suffolk awarded her an honorary doctorate of humane letters.
College of Arts & Sciences
Martin (Marty) Baron
Retired Executive Editor, The Washington Post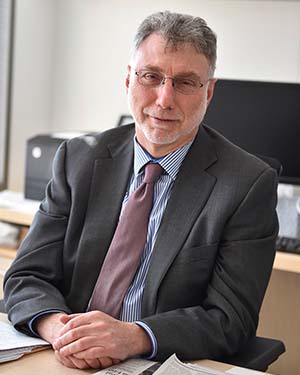 Over the course of his 45-year career in journalism, Marty Baron has worked for and then led some of the nation's top newspapers. During a period of tumultuous change for both the news industry and American democracy, he has emerged as a fierce champion of the free press and fearless investigative reporting.
As executive editor of The Washington Post from 2013 until his retirement in February 2021, Baron oversaw a dramatic expansion of the Post's newsroom, its readership and its national and international impact at a time when then-President Donald Trump labeled the press "the enemy of the people." The Post earned 10 Pulitzer Prizes while he was executive editor.
Bostonians know Baron from his 11-year tenure at The Boston Globe, which won six Pulitzers under his leadership, including the Public Service award for the Globe's investigation into clergy sex abuse in the Catholic Church. His role in that investigation was portrayed in the Academy Award-winning movie Spotlight.
In 2019, Suffolk's Ford Hall Forum presented Baron with its First Amendment Award for "his powerful and fearless defense of the First Amendment, and his relentless pursuit of the truth over his storied career."
Born in Tampa, Florida, Baron graduated from Lehigh University. He went on to work as a reporter at The Miami Herald and as an editor at both The Los Angeles Times and The New York Times, before returning to the Herald as executive editor in 2000.