Undergraduate & Graduate Ceremony, May 19, 2019
Undergraduate Ceremony Photo Gallery
Graduate Ceremony Photo Gallery
Keynote Speaker & Honorary Degree Recipient
Gene Lee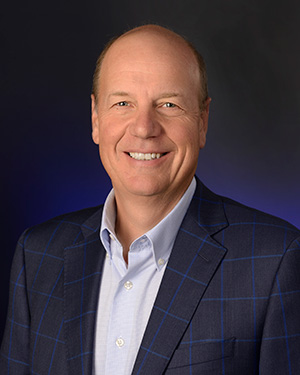 Gene Lee is president and CEO of Darden Restaurants, Inc., an industry veteran and a Sawyer Business School alumnus.
The Darden family of restaurants features some of the most recognizable and successful brands in full-service dining: Olive Garden, LongHorn Steakhouse, Cheddar's Scratch Kitchen, Yard House, The Capital Grille, Seasons 52, Bahama Breeze and Eddie V's. Darden employs 180,000 team members in more than 1,700 restaurants serving nearly 380 million guests each year.
Lee began his restaurant career in high school as a busboy at York Steakhouse in Framingham, Massachusetts, and never looked back. He is passionate about restaurant operations and leads Darden with a focus on getting back to basics—ensuring that guests and team members win with every decision he makes.
Lee has been recognized across the restaurant and food service industry for his leadership and his commitment to culture and people. In 2018, he received the International Foodservice Manufacturers Gold Plate Award for industry excellence, which is widely regarded as the food service industry's top honor. He was recognized in 2013 with the People Report Workplace Legacy Award, presented annually to the leader who has clearly demonstrated a commitment to balancing people and performance throughout his or her career in the food service industry.
Lee has spent more than 30 years in the restaurant business, but he has not forgotten his roots at Suffolk University, where he earned an EMBA in 1996.
"When others wouldn't, Suffolk gave me the opportunity, and through that opportunity I was able to formalize my education, gain a lot more general knowledge and apply that along with my operations background in restaurants," Lee told members of the Suffolk community at an event in fall 2018 celebrating the opening of the Darden-funded Suffolk Cares food pantry. He said the educational opportunity Suffolk gave him played a big role in his eventually running Darden, the nation's 42nd largest employer with more than 1,700 restaurants.
"That doesn't happen for me without the opportunity that I received at Suffolk," Lee said.
The CEO is giving back, leading the Darden Foundation's philanthropic focus on hunger. Darden funded the construction of the Suffolk Cares Pantry to ensure that all students have access to the nutrition that fuels a healthy lifestyle and academic success.
"I've got more than seventeen-hundred restaurants, and every one of them is loaded with food, but food insecurity was an issue that never resonated with me until I started to read and think about it," he said during the formal opening.
"The goal is for every student in this University to be properly nourished, in and out of class, at work, and in their everyday lives. It's hard enough to be a good student in a competitive environment without having to worry about your next meal."