Our Organizations
Suffolk University is home to several Greek organizations with oversight from the Suffolk University Greek Council.
Suffolk University Greek Council

Also known as: SUGC, Greek Council
Facebook: /SUGreekCouncil
Twitter: @SUGreekCouncil
Instagram: sugreeks
SUConnect: Suffolk University Greek Council
Suffolk University Greek Council is an organization that oversees all of Greek Life on Suffolk's campus. SUGC works together with the Student Leadership and Involvement Office to host educational and social events for the campus community, Greek or non-Greek. SU Greek Council is made up of members from Suffolk's Greek organizations including one sorority Theta Phi Alpha and one fraternity, Sigma Alpha Epsilon.
Suffolk University Panhellenic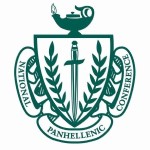 Also known as: Panhellenic, Panhel
Email
Facebook
Instagram: Suffolk_panhellenic
Suffolk University Panhellenic serves to continue to develop Sorority Life on the Suffolk campus, while placing emphasis on the values of sisterhood, scholarship, and philanthropy amongst the chapters. Panhellenic plans and facilitates Sorority Recruitment at Suffolk University in accordance with National Panhellenic guidelines.
Fraternity
Sigma Alpha Epsilon, ΣAE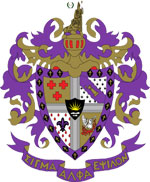 Also known as: SAE
Email us
Facebook: /SuffolkSAE
Twitter: @SAE_Suffolk
SUConnect: Sigma Alpha Epsilon (SAE)
Local Website
National Website
Chapter: Massachusetts Sigma Chapter (2012)
Symbol: Lion, Phoenix, Minerva, Fleur-de-lis
Flower: Violet
Colors: Royal Purple and Old Gold
Founding Institution: University of Alabama (1856)
Philanthropies: Relay for Life, American Cancer Society
Sigma Alpha Epsilon (SAE) is the only fraternity at Suffolk University. The mission of Sigma Alpha Epsilon is to promote the highest standards of friendship, scholarship, and service for our members based upon the ideals set forth by our Founders and as specifically enunciated in our creed. SAE will follow the True Gentlemen to the highest regards and will honor it through the rest of our lives.
The True Gentlemen (Our Creed) States that: "The True Gentleman is the man whose conduct proceeds from good will and an acute sense of propriety, and whose self-control is equal to all emergencies; who does not make the poor man conscious of his poverty, the obscure man of his obscurity, or any man of his inferiority or deformity; who is himself humbled if necessity compels him to humble another; who does not flatter wealth, cringe before power, or boast of his own possessions or achievements; who speaks with frankness but always with sincerity and sympathy; whose deed follows his word; who thinks of the rights and feelings of others, rather than his own; and who appears well in any company, a man with whom honor is sacred and virtue safe."
Sororities
Alpha Sigma Alpha, A∑A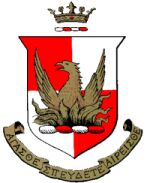 Also known as: ASA
Facebook: /ASAatSuffolkU
SUConnect: Alpha Sigma Alpha (ASA)
Local Website
National Website
Mascot: Lady Bugs
Colors: Crimson, Pearl White, Palm Green, Gold
Jewels: Pearl and Ruby
Founding Institution: State Female Normal School, Farmville, VA (1901)
Philanthropies: Girls on the Run International, S. June Smith Center, Special Olympics
Alpha Sigma Alpha is a national organization dedicated to developing women of poise and purpose. The mission of Alpha Sigma Alpha is to promote high ideals and standards for its members throughout their lives by emphasizing balance among our four aims of intellectual, physical, social and spiritual development. Alpha Sigma Alpha provides opportunities through:
Sisterhood — forming strong bonds of unconditional friendship based on common values and experiences
Heritage — expressed through creed, ritual and history
Leadership and Service — enhanced by chapter, campus and community involvement
Alpha Sigma Alpha offers an experience of fun campus activities to a lifetime of community impact. By fostering close friendships between members, Alpha Sigma Alpha develops women of poise and purpose who strive to continue improving the world around them. We inspire women to lead, to serve and most of all to make a difference.
Theta Phi Alpha, ΘΦΑ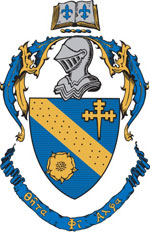 Also known as: TPA, Theta Phis
Facebook: /TPASuffolk
Twitter: @TPA_Suffolk
SUConnect: Theta Phi Alpha (Theta Phi)
Local Website
National Website
Chapter: Gamma Lambda (2006)
Symbol: Compass
Mascot: Penguin
Colors: Silver, Gold, and Blue
Jewels: Sapphire and Pearl
Founding Institution: University of Michigan (1912)
Philanthropies: The House that Theta Phi Alpha Built, Glen Mary Lay Missioners, and Theta Phi Alpha Foundation
Theta Phi Alpha is a national women's social fraternity, and is a member of the National Panhellenic Conference. The mission of Theta Phi Alpha encompasses far more than providing a social network for college women. For more than 90 years, the sisters of Theta Phi Alpha have maintained a history rich in educational excellence, professional achievement, and a deep commitment to social service.
The mission of Theta Phi Alpha is to create close comradeship, to advance educational, social and philanthropic interests and leadership training; to encourage spiritual development and adherence to the highest moral standards; and to promote lifelong bonds of friendship.