Faculty & Staff Resources
Suffolk University supports faculty and staff in making our community a welcoming place for all students—and for one another.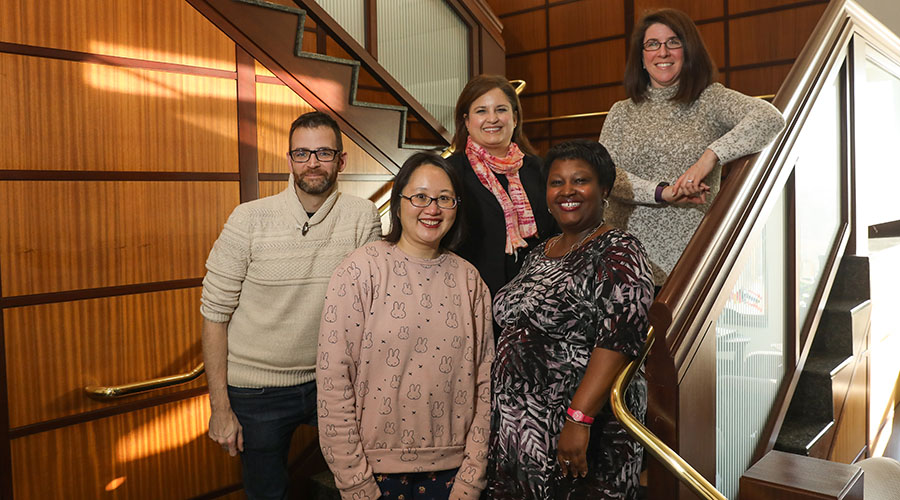 Faculty and staff members have an enormous impact on the student experience at Suffolk. They play a primary role in creating an inclusive and equitable campus community by supporting and advising students according to their unique needs. To be effective guides, mentors, and advisors, it is crucial that faculty and staff members alike are mindful of their students' identities and lived experiences. Equally important is their ability to collaborate with each other in a workplace that is supportive, open, respectful, and equitable for all employees.
Suffolk University provides faculty and staff members with a range of resources designed specifically to help foster this kind of working environment.