We offer guaranteed admission to qualified transfers from Massachusetts community colleges.
This is in accordance with the Massachusetts Independent College Transfer Guarantee. The MA Guarantee is a transfer partnership between MA community colleges and participating four-year colleges and universities. Eligible community college graduates are able to transfer seamlessly—admission guaranteed!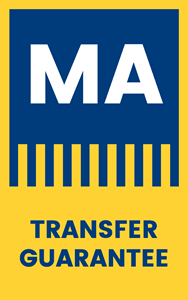 Requirements
To take advantage of this special program, you need to:
Complete a Massachusetts associate degree program and transfer to a related course of study at Suffolk
Have a minimum 2.5 GPA*
*If applying for Art & Design, a portfolio is required
What you do NOT need to send us:
An application fee
An essay
Recommendations
General Education Foundation
If you've completed the MassTransfer General Education Foundation, you'll have already met Suffolk's general education requirements. The Sawyer Business School does have a separate Business core curriculum to complete, which is not part of the Gen. Ed. Foundation. For students interested in Business, Suffolk recommends the Associates in Business-Transfer option for cleaner transfer of credits.
Radiation Therapy and Art and Design Majors are not part of the Guaranteed Admission process.
How to Apply
Complete Suffolk University's Guaranteed Admission Application.
Merit Award
If you have an overall GPA of 3.0 or higher, you're guaranteed a Dean's Scholarship or University Achievement Grant. This merit scholarship grants you at least 33 percent off Suffolk tuition (a minimum of $15,000).
Partners
The following community colleges participate in the Massachusetts Independent College Transfer Guarantee program:
Berkshire
Bristol
Bunker Hill
Cape Cod
Greenfield
Holyoke
Massachusetts Bay
Massasoit
Middlesex
Mount Wachusett
North Shore
Northern Essex
Quinsigamond
Roxbury
Springfield Technical
Please contact Suffolk's Massachusetts Transfer Guarantee Coordinator with any questions or for more information:
Daniel Connolly
Managing Associate Director of Undergraduate Admission
617-573-8460