Student Leader of the Month Award
The Student Leadership Center will honor an undergraduate student each month to recognize the constant contribution and impacts that Suffolk University students make every day. The recipient should also serve as a role model in the Suffolk community and display exemplary leadership skills.
We invite any Suffolk University community members (faculty, staff, student organizations, and students) to nominate a student whom they believe exemplifies leadership through personal development, organizational leadership, cultivation of an inclusive community and active engagement within that community. All nominations should be submitted by the second Friday of each month. Nominations will be reviewed and selected by a Student Leadership Center advisory committee.
Criteria:
Undergraduate student
The student must be in good academic standing
Involved on campus in a position of leadership
Student Leader of the Month Recipients will receive:
Student Leader of the Month Certificate
Recognition on the Student Leadership Center Website
Lunch with the Dean of Choice (Academic Dean or Dean of Students)
Nominate a student for next month's award
This Month's Winner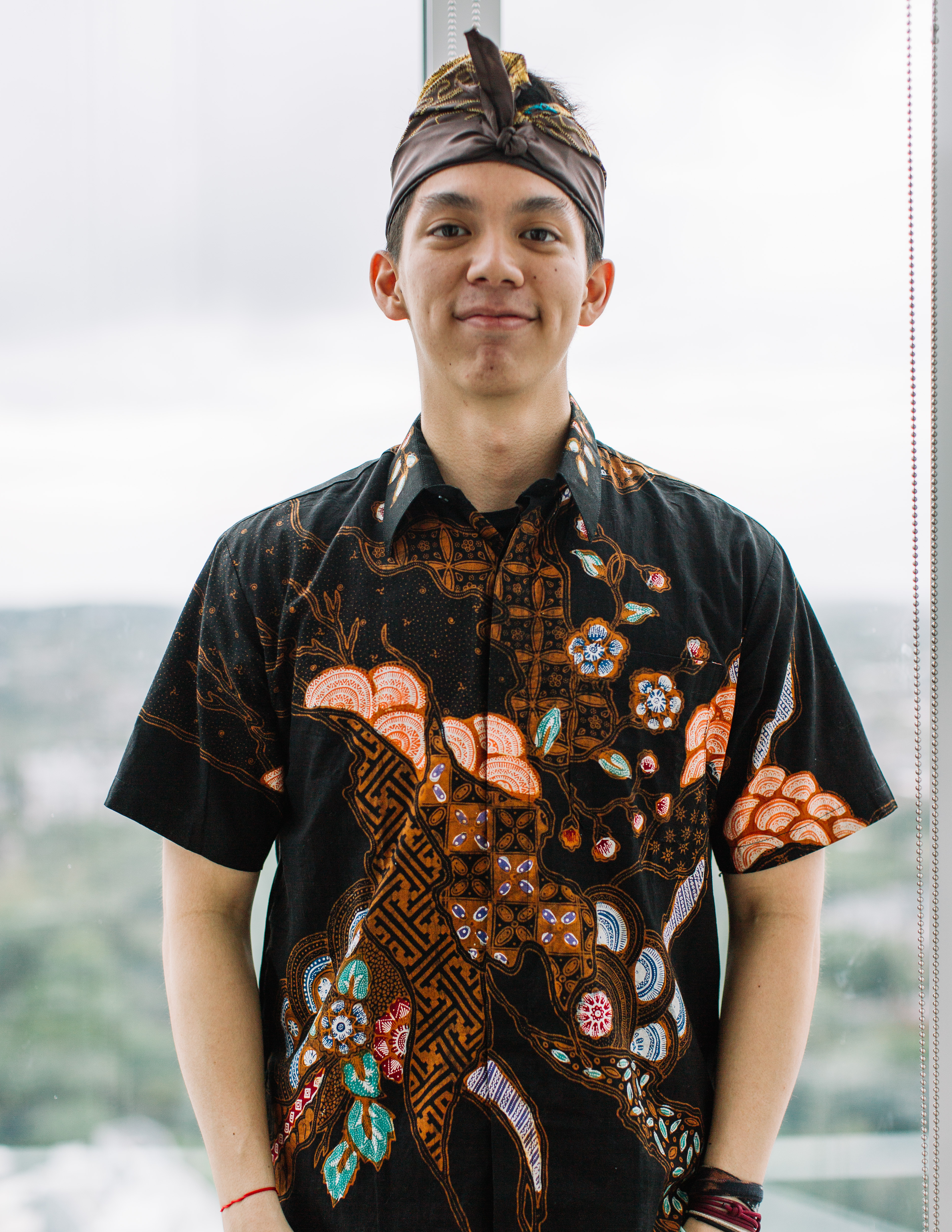 Name: Dalton Ryan
Major: Public Relations & Communication studies
Fun Fact: My favorite music genre is Christmas music!
Leadership Roles/Involvement: Program Council Traditions Chair, First-Year Program Teaching Assistant


What does being a student leader mean to you?
To serve and inspire. A student leader is one that positions themselves in the forefront to serve their community and also elevate and care for the people around them. Here at Suffolk, I've been given the chance to lead, to collaborate with an amazing group of peers, and to create experiences for others. I hope that I was able to make someone's day a little bit better.


What advice would you give for aspiring student leaders?
We all have our own different stories, so find your starting point! I first knew about the Program Council during a floor meeting with my RA, and now I'm in my fourth year with the club organizing some of the coolest events at Suffolk. What's yours? "Every adventure requires a first step" ~ Alice In Wonderland.
2020-2021 Winners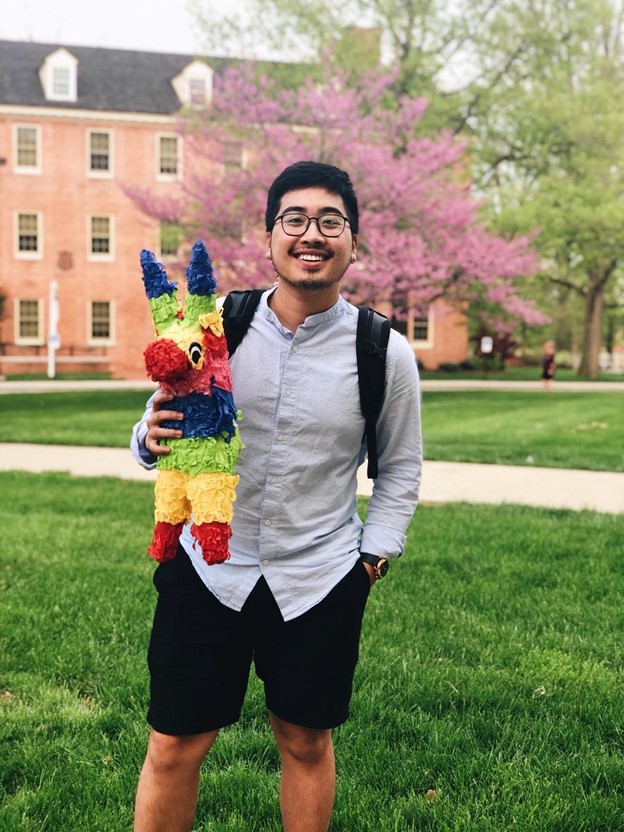 Name: Milo Lam
Major: Marketing (Product Innovation and Branding Concentration)
Involvement: President of the Information Systems and Business Analytics (ISBA) Club
Fun Fact (about you): I took two gap years after high school to work at a few startups and competed in national and regional (Southeast Asia) startup competitions
Is there anything else you're involved in that your nominator may have not mentioned? I'm not currently involved in anything else at Suffolk but I do work full-time as a freelancer. My project areas include SEO, web development, and performance ads.
What does being a student leader mean to you?
It's honestly just like being any regular student for me, but I do appreciate that I can make an impact by sharing my passion with others in the same community. It also means being people-oriented and putting other people first.
What advice would you give for aspiring student leaders?
Lead with integrity
Word from their nominator: Mahed Maddah
"Milo Lam, who serves as the president of the Information Systems and Business Analytics (ISBA) Club, demonstrates an extraordinary commitment to his role and is a perfect example of a successful student leader. Milo, who works as a full-time marketing freelancer, runs the operations for the Suffolk ISBA Club. He handles the club's social media marketing, organizes events, and even hosts his own sessions as a speaker on topics like technology, web development, and Google. He manages the club operations, while he is taking six classes this semester from across the world in Vietnam."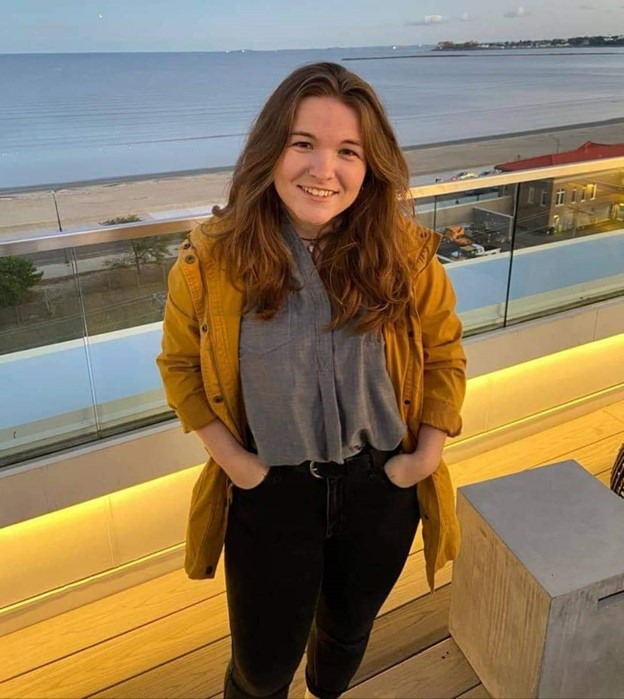 Name: Caroline Elizabeth Enos
Major: Print/Web Journalism Major
Fun Fact: I am same height as Danny DeVito!
Involvement: Editor of the Suffolk Journal
What does being a student leader mean to you?
"Being a student leader is about listening to other people and making sure that everyone feels like they can be a leader in their own way. Good leadership means constantly working toward building a more inclusive and supportive community. It also means that you can't put yourself before the people you work with or are trying to help, and that your organization is always working as a team."
What advice would you give for aspiring student leaders?
"Don't ever think that you know everything. If you make a mistake, listen to the people around you and the people who that mistake affects the most. Do your best to learn from that mistake and make sure your organization can grow from it, too."
A Word from their Nominator - Emily Devlin:
"Caroline wants The Journal to be the best that it can be and she puts in the work to get it there. She is passionate about what this newspaper stands for and wants it to benefit the staff and the Suffolk community as a whole. Continuously working hard, Caroline is a role model to The Suffolk Journal staff; she not only wants the best of its writers and stories but is there to help. She knows the hard work that goes into running a newspaper and is ready to help others be the best they can be at it.