Executive Board & Senate
The Student Government Association Executive Board and senators for the 2020-2021 academic year.
President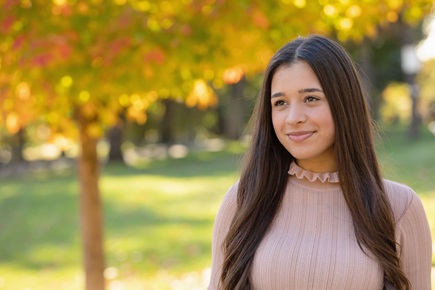 Name: Karine Kanj (she/her/hers)
Major: Double Major: Undergraduate Law and Political Science with a concentration in Public Policy and Law.
Year: Senior
Biography
Karine Kanj is entering her fourth year of SGA as a two term President being the first female Arab President the University has seen. Prior to becoming President, she was an elected Senator for the Class of 2021 where she served on numerous committees and shortly after became the Student Affairs Chair. Karine looks forward to meeting new people and learning something new everyday. Her priority is to ensure that all students feel at home during their time at Suffolk. Outside of SGA, Karine served as a 2019 Orientation Leader and is currently a part of the Journey program where she has taken trips to Washington D.C. and Disney! Karine has a passion for human rights and the refugee crisis. She has led fundraisers to create and distribute food for refugees in Lebanon. Away from all the chaos- you can find Karine shopping, adventuring the city, or finding a new dessert place to try. She is always open to new ideas and making new friends! If you see her on campus feel free to address any questions, concerns, or to just say hello!
Vice President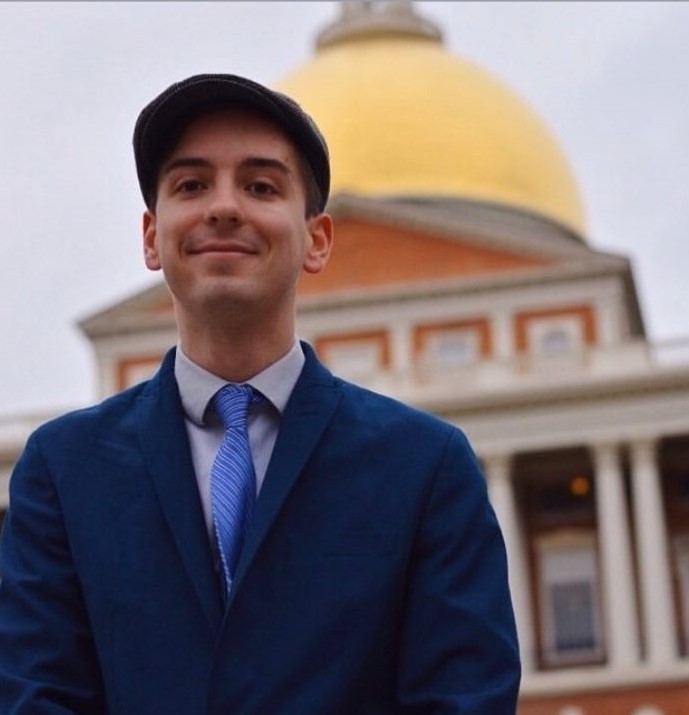 Name: Lukas W. Phipps Pronouns (he/him/his)
Major: Political Science with a Concentration in Public Policy and Law
Minor: Philosophy
Year: Senior
Biography
Lukas Phipps is in his 3rd consecutive year of SGA and was a former Commuter Senator-at-Large, member of Constitutional Review Committee, member and later the Chair of SGA Diversity Committee before earning his position of Vice President. Phipps enjoys seeing students be genuinely heard when they bring their ideas, concerns to the table and the SGA responds to them. He believes that we're our best when we come together in the service of the student. Phipps can often be found with his Scally Cap giving tours on Campus for the Trustee Ambassador program. He also commutes from Newburyport about 1hr and 15 minutes each way. Phipps is a political and social activist in the Massachusetts area as well and is looking forward to helping students through a form of responsive justice to ensure all student's voices are heard and elevated!
Secretary
Name: Youssef Hassan (he/him/his)
Major: Law
Minor: Philosophy
Year: Junior
Biography
Youssef Hassan is in his third year in SGA and enjoys working with advocates to improve the Suffolk experience. Hassan also works as a medical assistant during his time off.
Treasurer
Name: Angela El Jazzar (she/her/hers)
Major: Business Undecided
Minor: Business Law
Year: Sophomore
Biography
Angela El Jazzar is going into her second year with SGA as the new Treasurer. She is a Lebanese young woman who moved from Saudi Arabia four years ago! El Jazzar enjoys learning about different issues and concerns on campus by not only engaging with fellow Suffolk students, but, by being part of the changes on our campus. She believes that as we listen to what the student body's complaints, concerns, and opinions are, we are able to bring them up to discussion and raise awareness. Lastly, being a member of the committees, student affairs, sga awards, and finance committee, El Jazzar is able to express her concerns, vocalize opinions and ideas, and expand her knowledge of resources on campus, as a fellow student. Learning not only in order to relay them to those who are in higher leadership positions, but for her peers on campus. Such opportunities have also allowed El Jazzar to appreciate guests, fellow students, and friends that come to the meetings to actively advocate awareness of the topics that are affecting students the most. It's such an empowering feeling for her to be a part of an organization that shares a common interest of advocacy and service to the student body. When surrounded in a room filled with a group of individuals who come from different cultures, traditions, ideals, and beliefs El Jazzar can feel the passion each individual has in making sure our campus is continuously improving and building a more welcoming space.
Class of 2021
Diana Saab
Valentino Kaja
Gabrielle Soto Cotto
Andrea Doumit
Emily Dichele
Class of 2022
Marissa Michaela Kearney
Lola Cuko
Meagan Dyer
Cecilia Gonzalez
Melissa Contover
Stephen Rykola
Class of 2023
Boston Emmanuel
Tara Maltese
Sabrina Liu
JD Conte
Ana Luiza Bernardes
Brian Le
Giovan Soares
Nicole DiBenedetto
At Large
Xin Yi Yap
Juan Pastrana
Logan Casey
Jasmine Mohit
Chadi Bechara