Executive Board & Senate
The Student Government Association Executive Board and senators for the 2020-2021 academic year.
President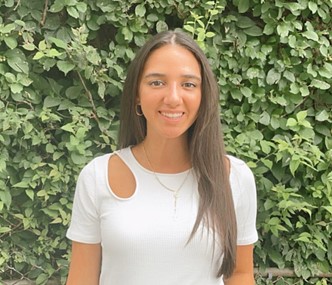 Angela El-Jazzar (she/her/hers)
Finance Major / Business Law & Ethics Minor
Junior/ 2023
Angela El-Jazzar is entering her third year of SGA and is a young Lebanese woman who moved from Saudi Arabia five years ago! Prior to becoming President, she served as Treasurer her sophomore year, as well as on the finance committee, student affairs committee, and awards committee her freshman year. Her priority is to ensure that all students feel heard and welcomed during their time at Suffolk. She is eager to lead an organization filled with students that share a common interest in advocacy and service to the student body. When surrounded by a group of individuals in a room with different cultures, traditions, ideals, and beliefs, El Jazzar can feel the passion everyone has in joining her to continuously work on improving and building a more welcoming space. Angela wants to ensure all students' concerns are voiced and heard during her term. She looks forward to meeting new people and learning something new each day. Outside of SGA, Angela serves as a Career Ambassador, is involved with the Arab Student Association, the American Civil Liberties Union Chapter, and is a part of the Journey program. Angela also has a passion for human rights and playing her part as a Lebanese diaspora as she finds a way to give back to her hometown in Lebanon in remembrance of her father. Away from all the chaos- you can find Angela on a run, adventuring the city, finding a new ice-cream place to try, or hopping on the commuter rail. She is always open to new ideas and making new friends! If you see her on campus feel free to address any questions, concerns, or to just say hello!
VP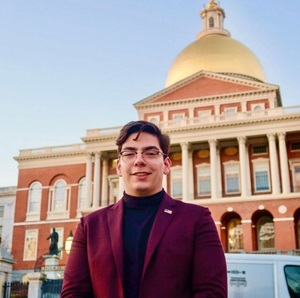 Stephen Rykola (he/him/his)
Business Management & Entrepreneurship
Senior/ Class of 2022
Stephen Rykola is entering his third year in SGA. Prior to serving as Vice President, Stephen was a Senator for the Class of 2022 for two years. Stephen has served on the Housing and Facilities Committee within the SGA and held a spot on the Election Bylaw Review Committee. In the 2020-2021 School year, Stephen was an appointed Justice on the Student Judicial Review Board, under Chief Justice Lukas Phipps. Stephen takes pride in ensuring that proper procedure is followed, and ensuring the SGA does its very best to serve the student body.
Secretary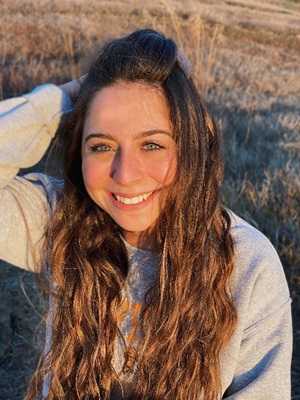 Tara Maltese (she/her/hers)
Political Science with a concentration in Public Policy and Law, Philosophy minor
Junior
Tara Maltese is entering her third year in SGA. Prior to being elected as Secretary, Tara served as an elected senator for the Class of 2023. During this time, she served on the Public Relations Committee as a member and chair, as well as the Sustainability committee her Freshman year. Tara is looking forward to the upcoming year and can't wait for the return to campus! Her goals this year include ensuring students feel supported and heard during the transition back to in-person classes, and helping address the many questions and concerns students may have in the process. She wants everyone to get the most out of their Suffolk experience! Outside of SGA, Tara is a member of several clubs and organizations including the Honors College, Greek Life, the Journey Leadership Program, and is member of the Suffolk University Pinky Swear Pack, an organization that helps raise money and awareness for children and families effected by cancer. Outside of school, you can find Tara spending time with her cat, trying new restaurants, and eating Kraft Mac & Cheese. Feel free to reach out to Tara with any questions, concerns, or even just to talk
Treasurer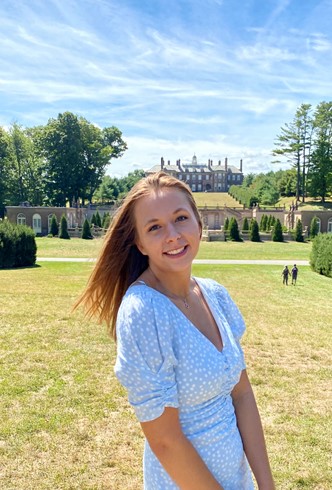 Evan Weston (she/her)
Business Management
2023
Evan is entering her third year at Suffolk and third in SGA. She has worked her way up from member at large, to a senator for the class of 2023, to now holding an executive board position. She spent the last year serving on the finance committee which spurred her desire to run for SGA Treasurer. She sees the position as the opportunity to help clubs and organizations thrive and run without financial concerns. Evan wants to make sure students get the most from their tuition, in particular from their activities fees. She encourages all students to get involved in one or more clubs or organizations on campus. Evan values the relationships with other treasurers on campus and wants them to use their budget and come to initiatives for other requests. Aside from her involvement in SGA she has been a part of Rammython as co-fundraising chair and dancer relations, and the Gamma Lambda chapter of Theta Phi Alpha as special events chair, sisterhood chair, and recruitment chair. Passionate about helping others, Evan wants students to make the most of their opportunities at Suffolk and give them equal opportunities to do something that they are passionate about
Class of 2022
Kristina Buchanan
Melissa Contover
Jenna R. Zampitella
Class of 2023
Ana Luiza Bernardes
JD Conte
Brian Le
Giovan Soares
Class of 2024
Bricen Boudreault (Bodeaux)
Meagan Kuhlman
Nathaly Lemus
Stephen Merrick
Antonio Nunziata (nuunziatah)
At Large
Samantha Garcia (Diversity-at-Large)
CJ Koch (General)
Mason Sawyer Lafferty (Art and Design)
Gerardo Saenz (International)