MSBA/MHA Dual Degree
Suffolk's MSBA/MHA dual-degree program combines rigorous study and training in data analytics with developing a deep understanding of the American healthcare system. Upon completing the program, you will earn two degrees and be prepared to leverage powerful analytics tools and strategies in one of today's most data-intensive professions.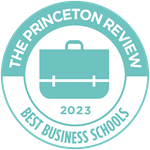 The business of healthcare, more than for many other professions, is heavily dependent on the expert management, analysis, and communication of data. As healthcare information systems increase in complexity and granularity, the demand increases for administrators with a sophisticated understanding of data science and the tools and methods available to put that data to work for the benefit of providers and patients. This dual-degree program will position you at the intersection of two key disciplines: data analytics and healthcare management.
In the MSBA portion, you will learn to use advanced software to manage, prepare, and analyze data acquired and stored in data warehouses and enterprise resource planning systems. You will understand how to leverage best practices in managing the business analytics lifecycle, from defining business opportunities to implementing solutions. What's more, you will gain the vital data storytelling skills to turn data into business insights, and eventually into effective business decisions. Our coursework prepares you, through hands-on tutorials and projects, to use in-demand software such as Excel, Tableau, SQL, SAS, SAP, and Python, which are valued in many analytics positions. The MSBA is a STEM-designated program, qualifying international graduates for an additional two years of OPT work in the United States.

In the MHA portion, you will learn about the main functional areas of healthcare administration and how they interact, along with how to make informed decisions on critical healthcare issues. As one of the few programs of its kind in New England accredited by the Commission on Accreditation of Healthcare Management Education (CAHME), Suffolk's MHA degree will prepare you to assume leadership roles in operations management and performance improvement, quality and patient safety, finance, innovation, strategic management and other vital areas.
For students who have career, family, or other obligations that make earning a master's degree challenging, Suffolk is pleased to offer this dual-degree program in a part-time, fully online format.
Open More Doors with a Dual Degree from Suffolk
Suffolk University's dual degree programs give you an opportunity to obtain two degrees in a shorter time frame and with less cost than pursuing the two graduate degrees consecutively. Upon completion you will have earned two distinct graduate degrees, giving you the needed competitive edge to land a top job in a wider field.
Applying to Suffolk's MSBA/MHA Dual Degree Program
Application Deadlines
Fall Semester: June 15 (International Applicants), August 15 (Domestic Applicants), then rolling
Spring Semester: December 1 (International Applicants), January 4 (Domestic Applicants), then rolling; Submit your completed application by November 1 for Sawyer Business School Fellowship Employment consideration
Learn about the advantages of priority applications.
Application Materials
Completed application
$50 Application Fee (waived for students who visit campus)
Resume
Unofficial transcripts of all post-secondary work. Admitted students enrolling in the program will need to have official transcripts, including proof of degree conferral, on file prior to their first class
Goal Statement (essay)
Two Letters of Recommendation (learn more)
Official TOEFL, IELTS, or PTE-Academic Scores (international students only)
Note: For the MS in Business Analytics, applicants must have passed a university-level statistics course in the past five years (B or better); have equivalent industry experience; or have an undergraduate or graduate degree in natural science (biology, chemistry, physics), engineering, math, business, computer and information sciences, finance, marketing, or social and behavioral sciences (psychology, economics, sociology and political science). Applicants not meeting these criteria should submit GMAT or GRE scores for consideration.
MSBA/MHA Dual Degree
View current tuition and fees for this program
Financial Aid for Graduate Study
Suffolk University is pleased to offer both merit- and need-based financial aid to graduate students—these awards can be up to $20,000 per academic year. Merit-based aid is awarded based on the applicant's academic credentials presented on the admission application. No separate application is required for merit consideration.
Partner Scholarship Program
Are you an employee looking to expand your skills and credentials with a master's degree? You may be eligible for Suffolk University's Partner Scholarship Program, reducing your tuition and waiving your $50 application fee. Review our list of participating employer partners, including Beth Israel Deaconess Medical Center, Blue Cross Blue Shield of Massachusetts, Tufts Medical Center, and more.
Healthcare Administration Information Request
Loading...