Calling BS: Navigating The New Norms Of Media And Democracy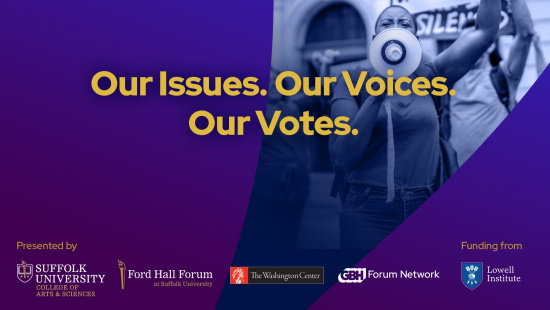 Event Details
Date & Time:
March 21, 2023
11:00 AM - 12:30 PM
Event Description
According to philosopher Harry Frankfurt, to "BS" is to speak with indifference to the truth. Finding a media ecosystem saturated with this content, many people seem to respond with a confusing mix of distrust and skepticism on the one hand, and gullibility and credulity on the other. Caught in the middle of this predicament are journalists, researchers, communication specialists, social media platform workers, and other practitioners whose daily activity involves the careful work of investigating, judging, communicating, and synthesizing information with the public in mind. What sorts of dilemmas does this work involve? What sorts of trade offs might there be? How does one speak the truth to a suspicious public? What impact does this have on the health of our democracy?
Join our expert panel, including:
Phillip Martin
, senior investigative reporter for The WGBH News Center for Investigative Reporting;
Jonas Kaiser
, a professor in the Suffolk's Communication, Journalism & Media Department, faculty associate at the Berkman Klein Center for Internet & Society at Harvard University, and an inaugural member of the Spotify Safety Advisory Council; and
Tina Zournatzi
, head of unit for communication at the European Commission's Directorate General for Migration and Home Affairs where she leads the press and communication work in the areas of migration, security and borders, as they discuss the choices made in a media environment where trust and attention are both in short supply, in a conversation moderated by Suffolk Philosophy professor and acting director of the Politics, Philosophy and Economics program,
Rachel McKinney
.
The open classroom series,
Our Issues. Our Voices. Our Votes.
, is being presented this spring in a new hybrid format. This event is produced through a partnership among Suffolk University's Political Science & Legal Studies and Philosophy Departments as well as the program in Politics, Philosophy, and Economics; Ford Hall Forum at Suffolk University; GBH Forum Network, and The Washington Center.