Amber Fitzgerald, MA '18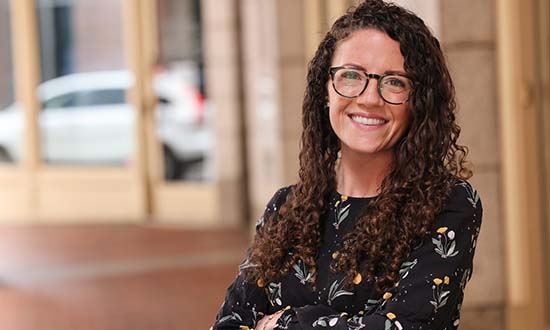 Director of Enrollment Visitor Services
Pronouns: she/her
First Generation College Student
Hometown
Salem, New Hampshire

Favorite Book(s)
Cat's Cradle by Kurt Vonnegut has always been a favorite, and anything written by Brett Easton Ellis.

Most Underrated Movie
The Perks of Being a Wallflower

Why Boston?
Boston is an amazing city full of art, history, and culture. It's home to an ever-growing population of college students and an endless list of things to try and explore. Boredom just isn't an option!

Favorite Food(s)
ice cream sundaes, ice cream sandwiches, milk shakes… did I mention ice cream?
Advice to Applicants
College is a fun, exciting, and transformational time of your life. ENJOY the search process! Visit campuses, ask lots of questions, chat with current students, and be true to your passions and dreams. We look forward to helping you along the way!