Raffi Muroy, BSJ '00 MPA '03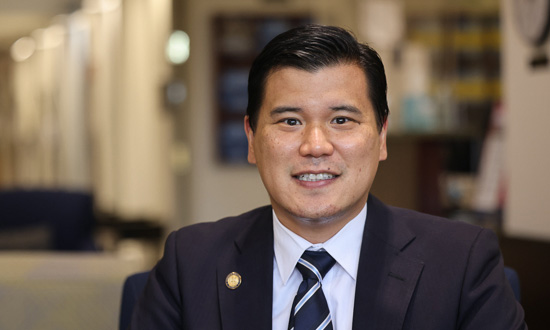 Director of International Admission;
Director of Suffolk Madrid Campus (Based in Boston)
Pronouns: he/him
Additional Language(s) Spoken: Spanish
Counselor Assignment
South America, Caribbean, and Middle East
Temporary Assignment
Central America, Asia, Eastern Europe, Australia, New Zealand, and North America (excluding USVI and PR)
Hometown
Lima, Peru
Favorite Book(s)
Me Talk Pretty One Day by David Sedaris
Most Underrated Movie
Gosford Park
Why Boston?
One word, diversity. You can find any type of food, cultural event, distinct neighborhood, etc. It is all close enough and getting around is as easy as walking from spot to spot.
Favorite Food(s)
ALL TYPES
Advice to Applicants
Take time with your essay. Make sure to draft, draft, and draft. We enjoy learning about you. Remember that this might be the only piece of your application where your personal voice comes through. Make it concise and allow it to flow nicely. When effectively and properly written, it can be the best part of reading an application.