Politics in a Pandemic: Coronavirus Negligence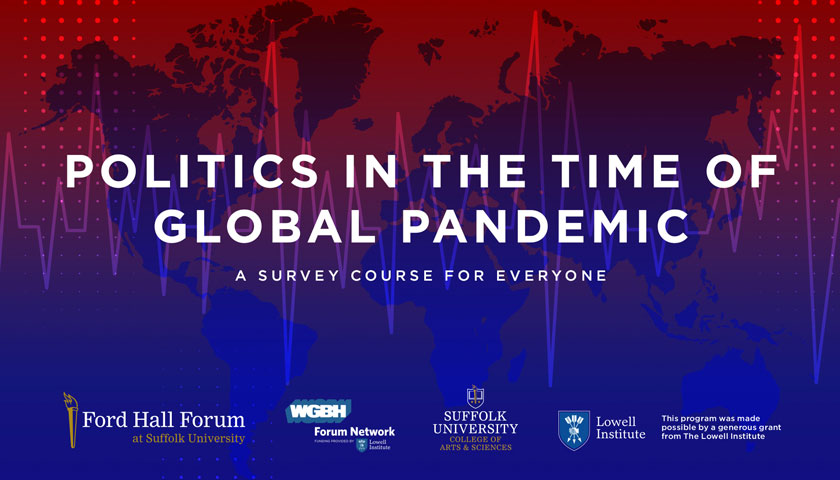 Event Details
Date & Time:
August 5, 2020
4:00 PM - 5:00 PM
Event Description
The COVID-19 pandemic is a global event unlike any other experienced in the contemporary era. Its size, scope, reach, and implications are enormous, ongoing, and unequal. Outcomes from how people all over the world will live their daily lives to whether democracy will survive are all in question.
We'll explore these issues in a nine-week series designed by Suffolk University's Political Science & Legal Studies Department, Ford Hall Forum at Suffolk University, and WGBH Forum Network.
This Week
This seventh installment of the webinar is titled "Coronavirus Negligence — Risk, Liability, Liberty." Moderated by Renée Landers, professor of law and faculty director, Health and Biomedical Law Concentration at Suffolk University Law School, the webinar features Suffolk County District Attorney Rachael Rollins and Shannon Liss-Riordan, Esq., Lichten & Liss-Riordan, P.C.
A Q&A session with Suffolk students will follow the talk, and then we'll bring in questions from the audience.
This event is free and open to the public. Registration is required.