Diversity Week 2021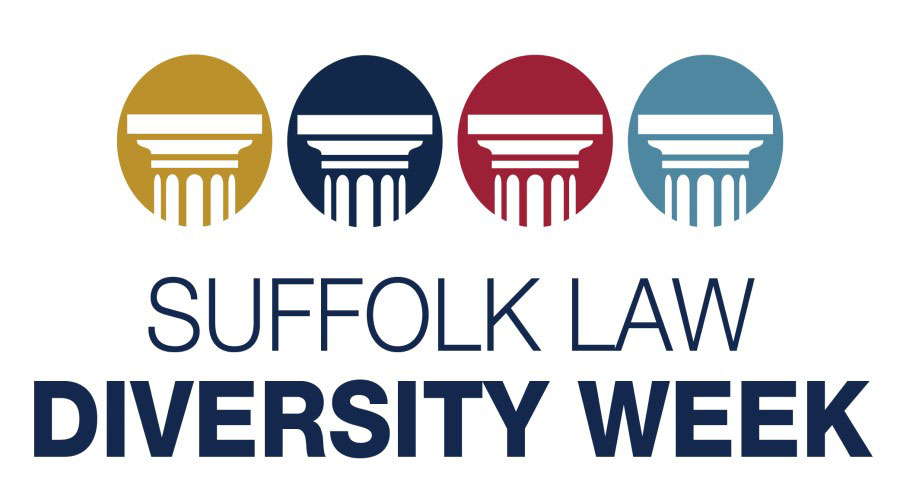 The Suffolk Law community is invited to attend Diversity Week 2021:
All Rise: Grit and Grace
Monday March 8, 2021, Noon -1:00 p.m. – Join us as we explore Leadership, Inclusivity, and Change with 3 powerful panelists on International Women's Day.
Discussion of Netflix series "Trial 4"
Tuesday March 9, 2021, 5:30 p.m. - 6:30 p.m. – An in depth conversation about social injustice in our country. Join our panelists as we explore the story of Sean Ellis, who was wrongfully convicted as a teen of the 1993 killing of a Boston police officer. We recommend watching the docuseries on Netflix before the event.
Donahue Lecture Series: Ivan Espinoza-Madrigal
Thursday March 11, 2021, Noon - 1:00 p.m. – Suffolk University Law Review and the SBA Diversity & Inclusion Committee present the 124th Donahue Lecture featuring Ivan Espinoza-Madrigal, Executive Director of Lawyers for Civil Rights.
Diversity Week Celebration
Friday March 12, 2021, 5:30 p.m. - 7:00 p.m. – Join us as we celebrate the diversity here at Suffolk Law and participate in an interactive live virtual cooking session. During the session we will learn how to make great soul food while in our homes and in good company. Ingredient list and prep work will be emailed in response to your RSVP.