Journalism, Media & Communication
Connect with storytellers, investigators, and truth seekers committed to addressing issues, influencing our perspectives, and motivating our actions.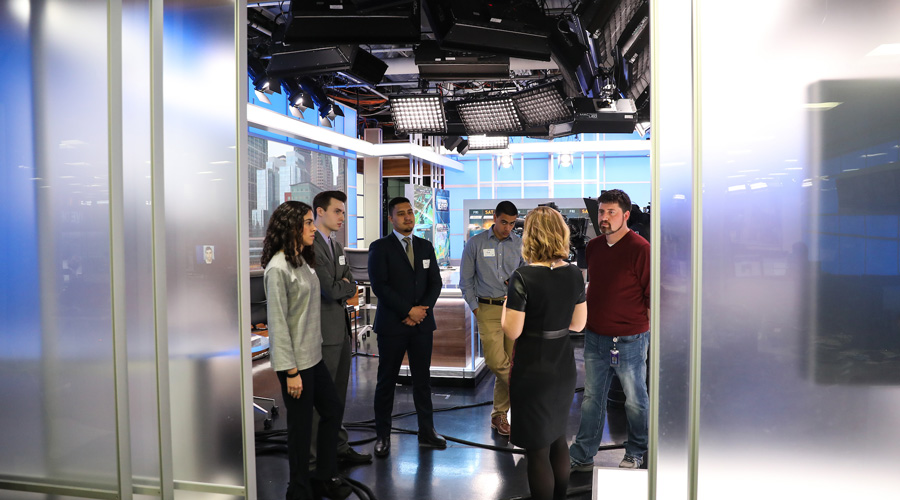 Help shape the world by generating political, social, and creative discourse. Capture a moment in time by shining a spotlight on hidden truths. This Career Community allows you to explore and apply your skills in media, communication and integrated marketing communication while finding your own artistic voice.
It's ideal for those interested in journalism, media/film, global and cultural communication, graphic design, and advertising, public relations, and social media.
Each Career Community is purposefully designed to introduce you to the influential employers who can help you define and find a purposeful career path. When you participate in one or more of the Career Communities, you'll collaborate with faculty, staff, alumni, and employers and enjoy access to industry-specific job shadowing, networking events, speakers, panels, mentoring, and other opportunities.