Alumni
Your connection to Suffolk University doesn't end when you graduate. In fact, that's just the beginning. Your partnership with the Center for Career Equity, Development & Success is equally long-lasting.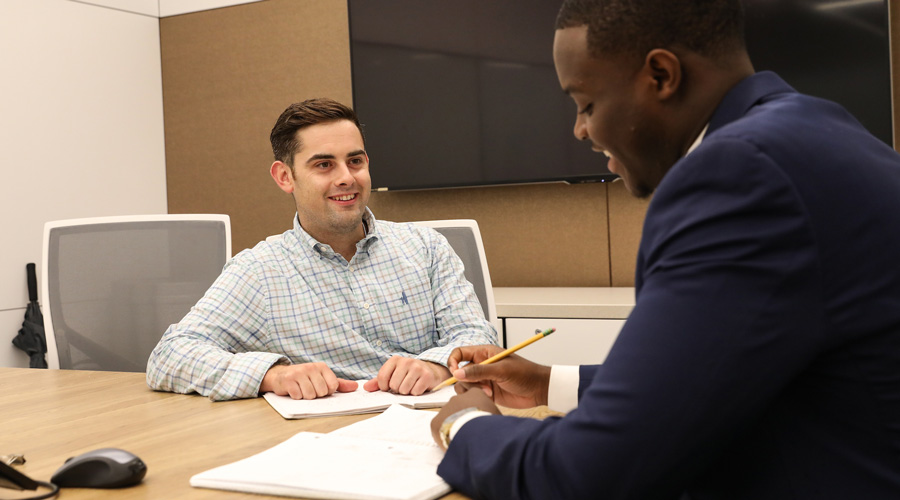 Our staff is here for you every step of the way in your professional life.

We offer resources for all aspects of your career search—from personal consultations to help you define your professional goals, to workshops to help you hone your interview skills and application materials, and networking events where you can connect in person with leading employers.

Whether you want to advance in your current profession or seek an entirely new direction, work with us to find work that inspires you.
How We Can Help You
We offer 1-on-1 appointments in-person, by phone, or virtually. Collaborate with our staff to develop personalized strategies to stay flexible in an ever-changing professional world. We can help you with the following (and more):
Alumni career strategy services
Exploring careers assessments
Graduate school resources
Interviewing tips and coaching
Job search resources
Post-college career support
Resumes & cover letter assistance
Salary negotiation coaching
Make an appointment with us today!
Ram Alumni Mentoring Program
The Ram Alumni Mentoring Program (RAMP) matches undergraduate and graduate students with a Suffolk alum who will support your personal, academic, and professional success in a six-month, one-to-one mentoring partnership.