STEM & Sustainability
Join your fellow scientists, information technicians, business and data analysts, engineers, programmers, and mathematicians who use data-driven findings to explore an evolving world.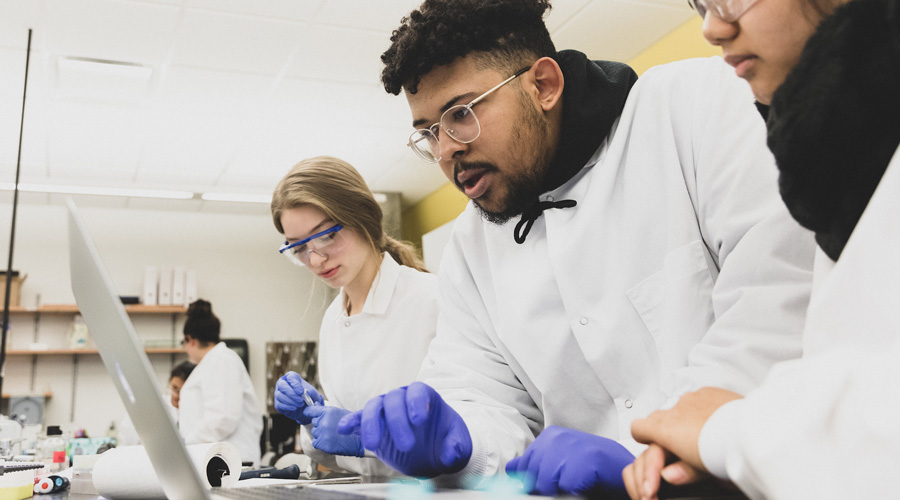 Discover the solutions to medical problems, environmental crises, and technological dilemmas. Given rapid developments in artificial intelligence and complex systems, this Career Community can propel your career in STEM and sustainability forward.
It's ideal for those interested in biology, biochemistry, chemistry, physics, computer science, information systems and operations management, business analytics, data analytics, mathematics, environmental studies, and environmental science.
Get Involved with This Career Community
Alicia McCormick
Assistant Director, Career Communities
STEM & Sustainability
Email Alicia McCormick
Book an Appointment
Each Career Community is purposefully designed to introduce you to the influential employers who can help you define and find a purposeful career path. When you participate in one or more of the Career Communities, you'll collaborate with faculty, staff, alumni, and employers and enjoy access to industry-specific job shadowing, networking events, speakers, panels, mentoring, and other opportunities.