Ram Alumni Mentoring Program (RAMP)
The Ram Alumni Mentoring Program (RAMP) matches undergraduate and graduate students with a Suffolk alum who will support your personal, academic, and professional success in a five-month one-to-one mentoring partnership.
A mentor can make all the difference in your career. Mentors provide a trusted and experienced perspective, offering advice related to your career development, your education, or your life in general.
RAMP supports mentorship at Suffolk by engaging our alumni as program mentors and connecting them with a student mentee. This mentoring partnership is built upon a student's specific interests and goals with the intention of building a foundation for future career success.
About the Program
Students in every major and year in the College of Arts and Sciences and the Sawyer Business School, undergraduate and graduate, and alumni from any major or field may participate. Interested mentors and mentees must submit a RAMP application by the program's fall deadline. When you apply to the program, you will be asked to select your preference in a Career Communities—this information will be used in our mentor-mentee matching process.
Mentor pairings will be announced during the fall semester and will conclude by the end of the spring semester. To accommodate our alumni partners' schedules, RAMP supports both in-person and virtual engagement between mentors and mentees. Mentees are encouraged to work with their alumni mentor early in the program to develop a regular meeting schedule or check-in time.
Questions?
Please contact us with any questions you may have or to learn more about RAMP.
Ramping It Up
Read about mentee Markendy Fils-Aime, Class of 2020 and his alumni mentor Mike Nay, BSBA '14.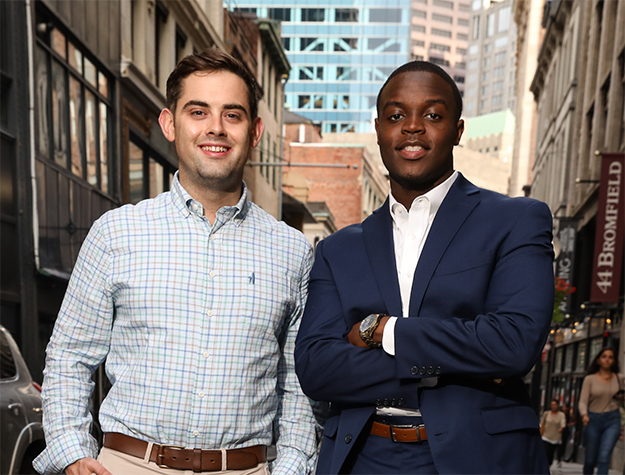 Find More Here