The Career Equity Conference is an annual event designed to elevate and celebrate students and employers advancing an inclusive and just workplace.
This event is both a celebration of equity-focused work and an affirmation of our continued progress. All Suffolk community members are invited to participate and attend.
Friday, September 29, 2023
The 2023 Career Equity Conference aims to showcase, serve, and support the work of career educators, recruiters, DEI professionals, university faculty and staff, and aspiring career service practitioners.
As a conference attendee you will have an opportunity to:
Develop strategies to promote career equity in career education
Better understand how to recruit, retain, and promote diverse talent
Increase knowledge on practices that improve access and equity
Connect with a community of equity minded practitioners in the workplace
Learn how to build accountability into the process for teams and systems
In offering this conference each year, our center strives to build a community of equity-minded practitioners focused on expanding inclusion in the experience and outcomes of our students.
Location
Suffolk University, Sargent Hall
120 Tremont Street, Boston
Keynote Speaker: Stacey Gordon, MBA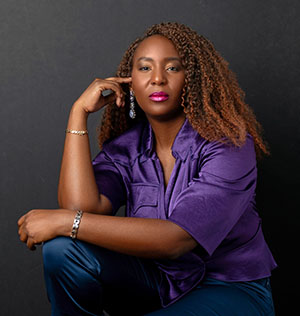 We are excited and honored to welcome keynote speaker Stacey Gordon to campus as part of our 2023 conference.
Stacey Gordon is a workplace culture consultant, keynote speaker, author, facilitator of learning and Executive advisor on Diversity Strategies. As the founder of Rework Work it is her goal to create belonging at work. Stacey has been invited to partner with organizations such as American Express, GE and ADP and has been published in Forbes, Fast Company and Harvard Business Review. Her unconscious bias course has the distinction of being the #1 most watched course on the LinkedIn Learning platform and she is the author of the popular DEI book, UNBIAS: Addressing Unconscious Bias at Work.
Conference Agenda
Our team is excited to welcome 20 extraordinary presenters to campus this fall. Our complete listing of break out sessions, presentations, and our schedule can be found on the microsite linked below:

Career Equity Conference Program
Thank You to our Sponsors