Skip Navigation
Law Alumni Events Gallery
View galleries of photos taken from previous years' Law School alumni events.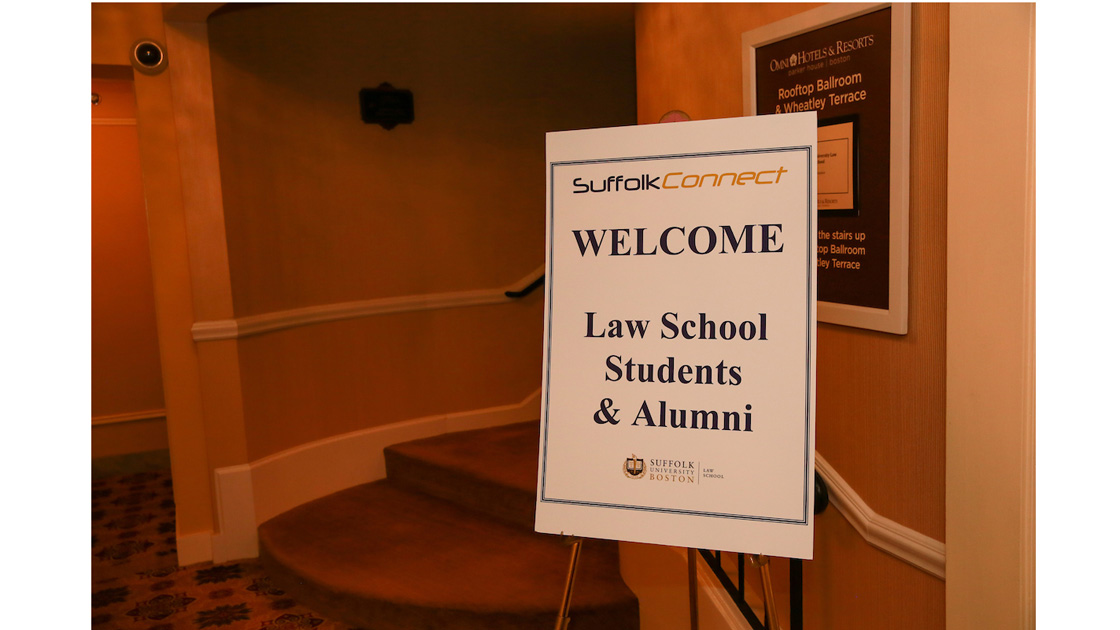 Suffolk Law Reunion Dinner and Alumni Awards Ceremony - June 1, 2019
The annual Suffolk Law Reunion Dinner and Alumni Awards Ceremony took place on campus at Sargent Hall on Saturday, June 1, 2019. This special dinner honored alumni celebrating a reunion year and also recognized the outstanding achievements, service and philanthropy of four alumni: The Honorable Robert A. DeLeo JD'76, HLLD'09 │Outstanding Alumni Achievement Award; Jennifer L. Parent JD'95 │Outstanding Alumni Service Award; Kwabena Kyei-Aboagye JD'09 │ Outstanding Graduate of the Last Decade, Gerard F. Doherty JD'60 │Edward Bray JD'58 Legacy Award.
Law 50th Reunion Dinner (1969) - May 31, 2019
On Friday, May 31, the Suffolk University Law School Class of 1969 celebrated their 50th reunion with a special dinner at the Omni Parker House Hotel in Boston.
Half Century Club Luncheon 2019
On Friday, May 31, over 35 alumni from the Class of 1969 were inducted into the Suffolk Half Century Club in honor of their 50threunion. Many Half Century Club and Frost Society member from the classes prior to the Class of 69 were also in attendance. The luncheon took place at the Marriott Long Wharf in Boston.
Support Suffolk Today
Your gift ensures continued success for our students, now and in years to come.