Jessup International Moot Court Team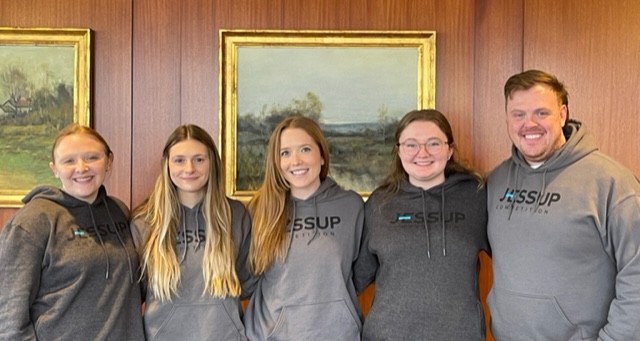 The 2021-22 Jessup Team (from left, Felicia Bouchard (Of Counsel), Katherine Marsh, Alexandra Held, Quinn O'Sullivan, Trevor Larned Stark) placed seventh of 85 teams nationally after the preliminary round, and was awarded the fifth best memorial.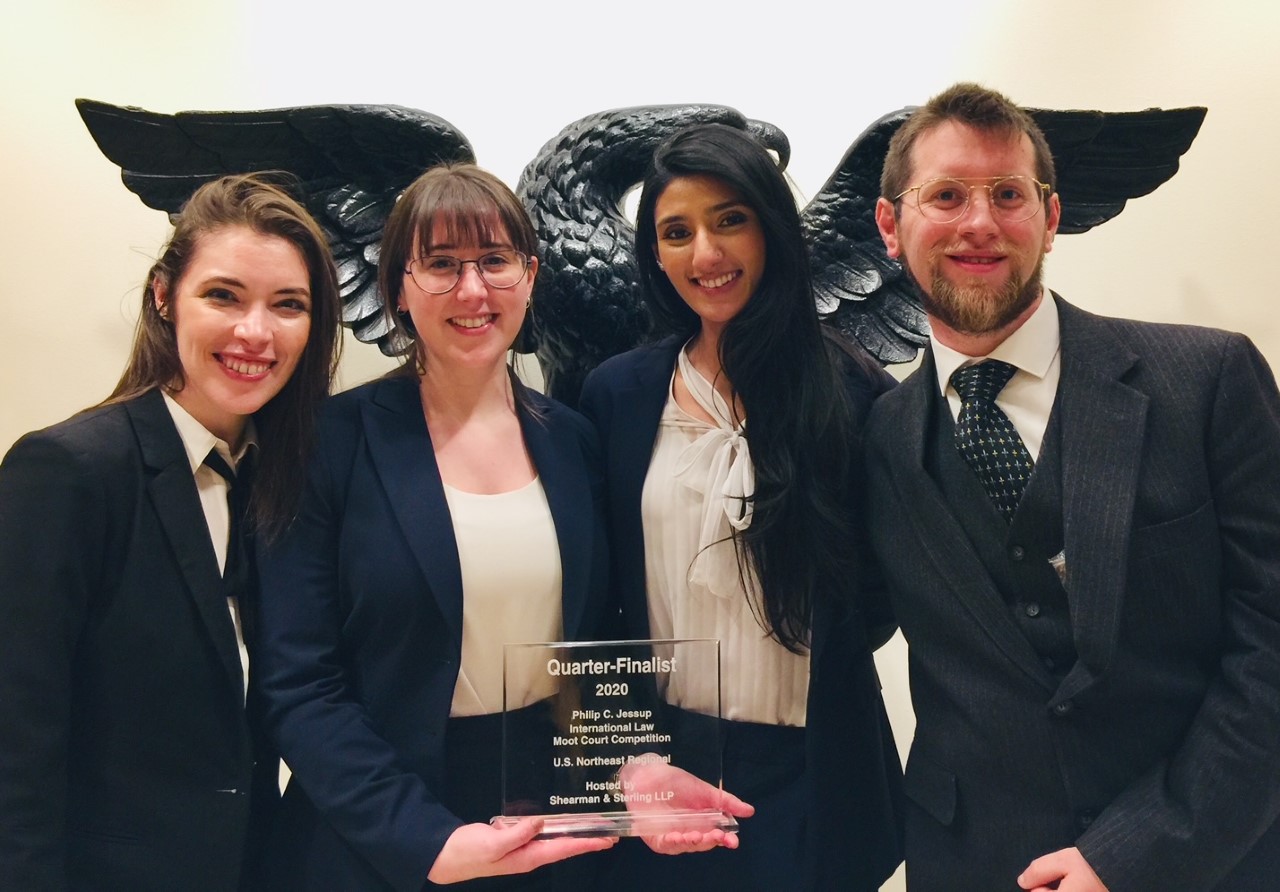 The 2019-20 Jessup Team (from left: Jennifer Farrell, Taylor Morgan, Reem Rana, Matthew Gillis) with their Quarterfinalist award.
The Jessup International Law Moot Court Competition is the world's largest moot court competition, with participants from over 700 law schools in more than 100 countries. The competition is a simulation of a fictional dispute between countries before the International Court of Justice, the judicial organ of the United Nations. A team from each participating school is required to prepare oral and written pleadings arguing both the applicant and respondent positions of the case.
Each year, the hypothetical fact pattern is released in mid-September, and the written pleadings are usually due in early to mid-January. Oral arguments will first be held at the regional level in New York City in February. Finalist teams from the regional competition will advance to the International Rounds held in Washington, D.C., in March or April, where they will compete against Jessup teams from around the world.
Students selected for the Jessup team are eligible to receive two credits, and serving on the team may also satisfy the Legal Writing Requirement. As such, participation on the Jessup team requires a substantial time commitment, both to prepare the written pleadings in the fall semester and to prepare and practice for oral argument in January and February of the spring semester. It is a uniquely rewarding experience that connects participating students to the global Jessup community beyond law school.