Anon Silpavuthi
Anon Silpavuthi JD'18 lived and worked in Malaysia during the summer after his first year in law school, as part of the Summer Global Externship Program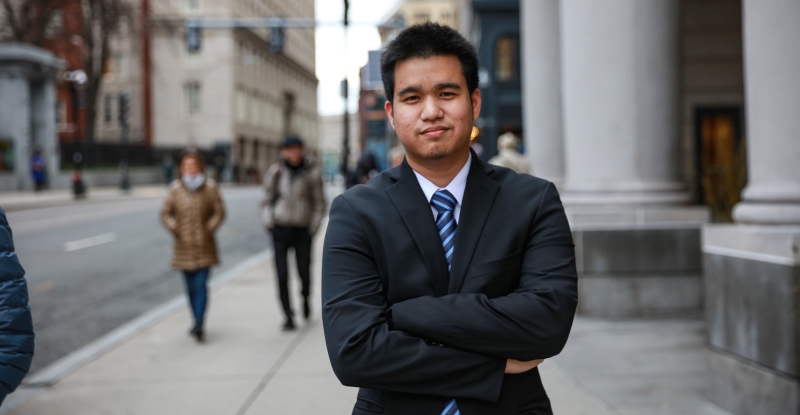 My Summer Internship at a Law Firm in Kuala Lumpur
By Anon Silpavuthi
My first legal internship was at a law firm in Kuala Lumpur, Malaysia. Working in an internationally affiliated law firm was a fantastic experience because I was able to work with lawyers from different countries. I drafted and edited contracts and agreements, did legal research, conducted due diligence, attended several client meetings, and translated trial documentation from Thai to English.
My favorite experiences were visiting the High Court of Malaya and the Bursa Malaysia, which is an exchange holding company in Malaysia. These trips allowed me to see the real-world implications of the work I was doing. I also came to have a better understanding of the roles of Malaysian lawyers and the process of the justice system in Malaysia. I developed many valuable skills. The internship experience strengthened my writing, legal research, and presentation skills.
Living and working in Kuala Lumpur also immersed me in the intricacies of Malaysian culture in both social and professional contexts. I worked long hours but was also able to travel to other cities and form friendships and a professional network that would last a lifetime. I could not have asked for a better way to end my experience as a 1L.
Anon Silpavuthi JD'18, who is from Thailand, interned at Jeff Leong, Poon & Wong law firm in Kuala Lumpur, Malaysia during the summer of 2016, as part of Suffolk's Summer Global Externship program. He is currently a judicial intern to the Hon. Marianne B. Bowler in the U.S. District Court for the District of Massachusetts.