Dahlia Ali
Dahlia Ali was a summer associate in Dubai, UAE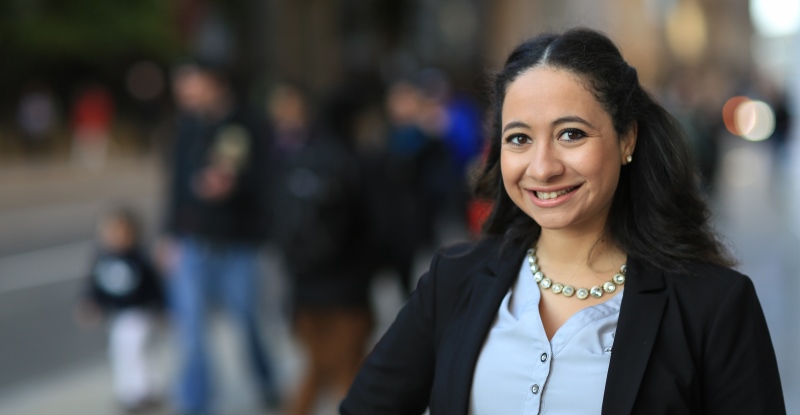 I Was a Summer Associate in Dubai
By Dahlia Ali
Dahlia Ali JD'15 was a summer associate at King & Spalding LLP in Dubai, UAE
Dahlia Ali took her first tax law class in the spring of her second year, just before starting as a summer associate in Dubai.
"I ended up loving the class and the subject, and even when I was in Dubai working on Islamic finance and mergers and acquisitions, I could not get tax off my brain," Ali said. "I realized what I liked about the transactions and structures I was working on, was the part that overlapped with tax."
In Dubai, Ali advised Middle East- and internationally-based clients on corporate transactions and investment fund structures throughout the Gulf Cooperation Council countries. She also assisted on a Sukuk issuance on the Irish Stock Exchange and an IPO on the Abu Dhabi Stock Exchange.
Ali returned to school after Dubai and, with the advice of her tax professor, registered for multiple upper level tax classes—all of which she loved. She went on to earn her LLM in Taxation and now works in the US and International Tax practice at McDermott Will & Emery in Chicago.