2022 Legal Design Challenge
October 27-28, 2022
Oct. 27 (4 - 6 p.m., EST, Welcome/Orientation)
Oct. 28 (Full day, Design Challenge)
Suffolk Law is excited to partner with Liberty Mutual Insurance for the sixth annual Legal Design Challenge, which will run for a short evening session on Thursday, October 27 (orientation/welcome), and a full day on Friday, October 28, 2022. Once again, the event will be virtual, and will welcome student teams who register from programs across the country interested in legal innovation & technology.
Read about the winning teams from the 2021 challenge.
Team Participants
The winning entries, using the tenets of design thinking, put an emphasis on simplicity, usefulness, and the needs of the end user. The teams have only one day to generate their ideas; that time pressure tends to spur creative solutions to legal service delivery challenges.
Students from schools across the country, including Suffolk Law and Suffolk's Sawyer Business School, will participate. Several teams will take home generous cash prizes.
Learn More
To learn more about the event or to become a sponsor, please contact Nancy Galindo-Rodriguez at 617-573-8454 or Lauren Sanchez at 857-224-7589.
Registration Questions?
Please email Professor Dyane O'Leary.
Thank You to Our Generous Sponsors
Platinum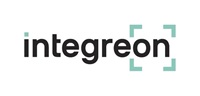 Gold
Silver