Career-readiness is at the heart of Suffolk's mission, and our center's work. Our team is here to help you prepare for and enjoy professional success—however you define it—at every stage of your career.
Our staff at the Center for Career Equity, Development & Success has deep ties to Boston's leading industries and equally extensive relationships with partners across Suffolk. We're perfectly positioned to help you clarify your career interests and then see all that you can do with them. We'll help you envision yourself in your dream job and empower you to get it.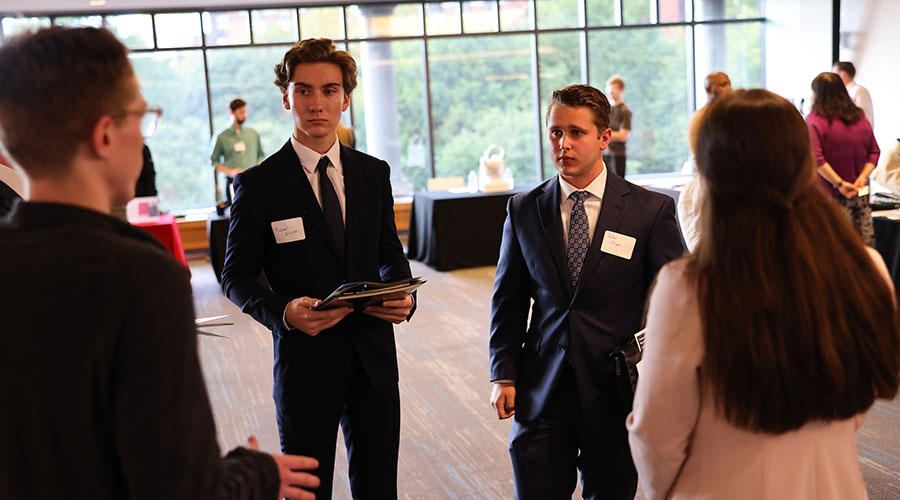 Work with us to discover the professional value in your life experiences and background.
We're your partner for life. Let's get started.
Handshake is the primary tool we use for most everything you'll do with The Career Center. Log in or create an account to begin, or contact our office to meet with us!